Floods in Nepal kill seven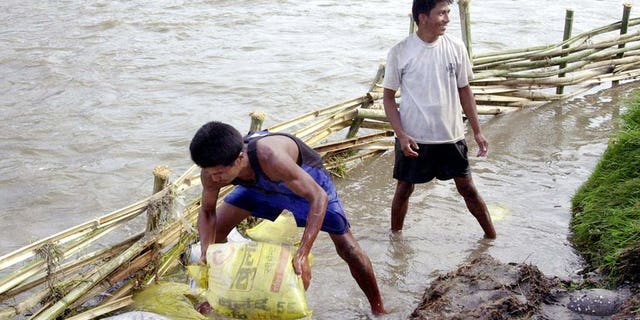 KATHMANDU (AFP) – A flooded river swept away part of a small village in northeastern Nepal on Tuesday, killing seven people, a local police official said.
Heavy rain overnight swelled the river, which washed away four houses in the village in Ramechhap district while people were sleeping, police official Bimal Raj Kandel said.
Six people were also injured and one person reported missing, Kandel told AFP.
Efforts to reach the village were being hampered by flooding elsewhere in the district, he said.
"Another river... also damaged yet another highway bridge, which has hampered our rescue efforts," Kandel said.
On August 5, six Hindu pilgrims drowned while trying to cross a swollen river in the same district. Pilgrimages to remote temples in the mountains are popular in Nepal at this time of year.
This year's monsoon rains have devastated rural communities in mountainous Nepal, destroying crops and damaging homes.
According to the latest government figures, more than 100 people have been killed in floods and landslides triggered by rains during the monsoon, which runs from June to September.