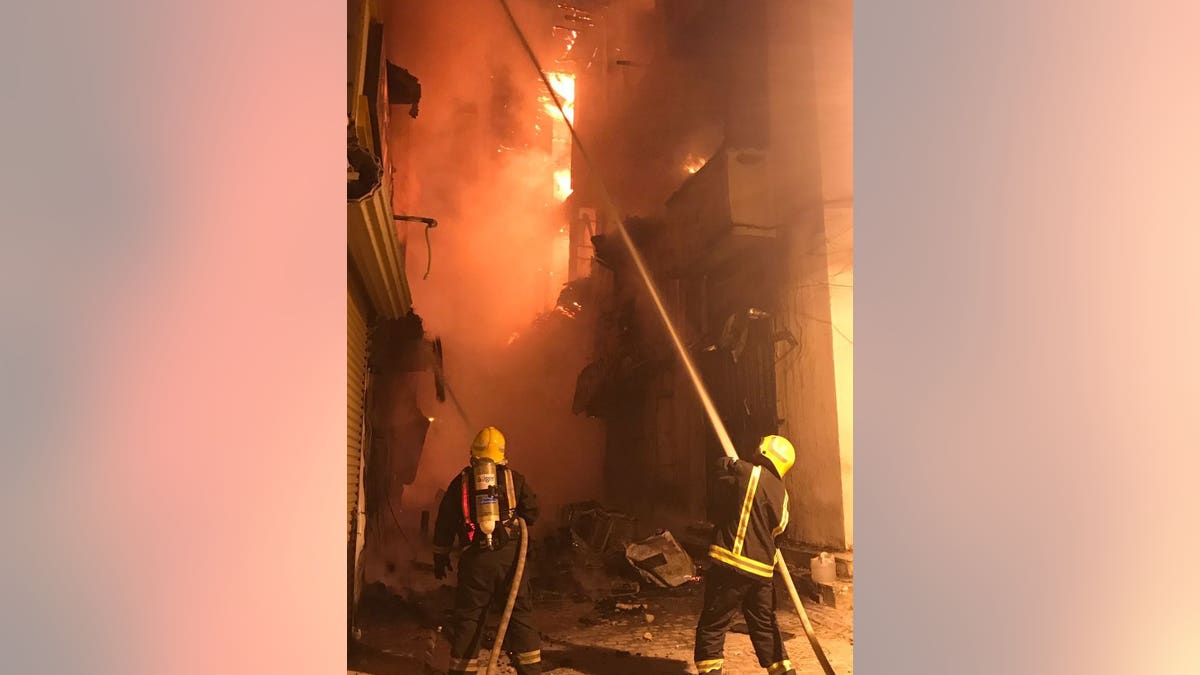 DUBAI, United Arab Emirates – Six buildings have caught fire in a 1400-year-old Saudi neighborhood in the city of Jiddah, with three buildings completely destroyed by the blaze.
Saudi Arabia's Civil Defense says 60 people were forced to evacuate their homes because of the fire, which broke out late on Tuesday evening, but that no one was injured.
It didn't say what may have caused the fire.
Amateur video shared on social media showed residents in Jiddah's Old Town standing in the street as flames raged through several buildings amid falling debris.
Jiddah's Old Town, also known as "al-Balad", is a UNESCO world heritage site established in the 7th century as a major port and trade route channeling goods to Mecca.
Its streets are narrow and many of its buildings are characterized by unique architecture.