Fire at famed London Zoo is believed to have killed 5 animals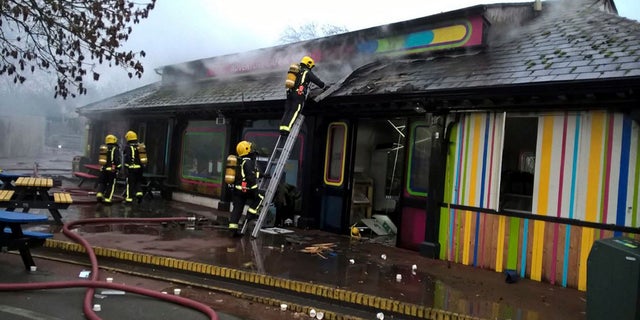 An intense blaze broke out at the London Zoo Saturday morning, likely killing five animals.
Zoo employees mourn the death of a 9-year-old aardvark, Misha, and potentially four meerkats who workers were unable to locate in the fire.
The staff was "absolutely devastated" upon hearing the news about Misha, zoo director Dominic Jermey said.
"We had our vet team on site immediately but sadly there was nothing that they could do," he said.
LAST OF NEPAL'S DANCING BEARS RESCUED BY ANIMAL WELFARE GROUP
Employees at the zoo, the world's oldest scientific zoo, were treated for smoke inhalation and shock following the day's traumatic events at the facility, located in Regent's Park.
The fire, which started around 6 a.m., coursed through the area for some three hours before it was contained. In all, 72 firefighters arrived to battle the blaze, which produced intense flames at first before leaving a cloud of smoke over much of the grounds.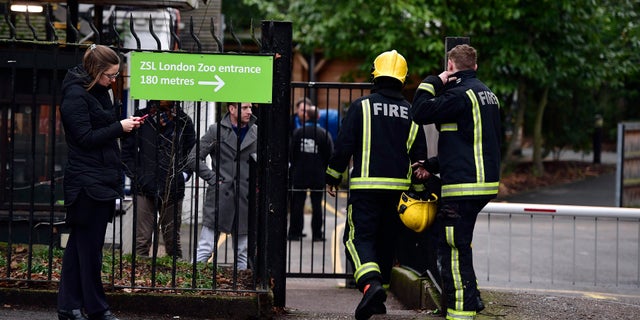 Staffers living onsite rushed to move animals as quickly as they could in the frenzied minutes after the fire started.
Workers searched in vain for the four missing meerkats throughout the day, but said Saturday evening they were presumed dead.
GAZA ZOO TRIES TO SELL LION CUBS FEARING COST OF CARE
Vets were called in to monitor the surviving animals, and zookeepers were encouraged that there were no other signs of injury.
A cause for the blaze has not yet been determined, according to London Fire Brigade station manager David George.
"Over the next few hours our specialist fire investigation teams will be searching through the debris and looking and seeing if they can establish a likely cause," he said.
The Associated Press contributed to this report.