Finnish officials halt human smuggling at Arctic border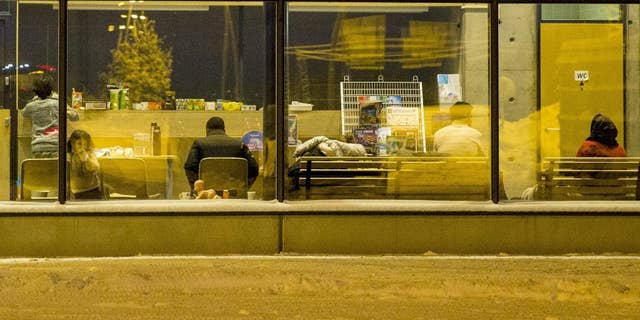 HELSINKI – Border officials have broken up a ring of international human traffickers who allegedly smuggled migrants into the country from Russia across the European Union's two northernmost border points in Arctic Finland, a Finnish Border Guard investigator said Monday.
1st Lt. Teemu Mantyniemi said 16 people are suspected of organizing the transportation of at least 45 asylum-seekers from India to Finland via Russia in January and February. The 16 suspected smugglers are Swedish, Dutch, Indian and Pakistani. Police are holding 13 of the suspects, while three — who live permanently in Finland — were released as "their role was considered too minor," he said.
Mantyniemi, who headed the investigation, told The Associated Press that the smugglers charged migrants about 15,000 euros ($17,000) each for a journey from India.
He said they got onto the trail of the ring on January 29 when border guard officials arrested an Indian citizen, who lives in Italy, at Helsinki International Airport on suspicion of human smuggling. Within two months, with help from border and police officials in several countries, including Netherlands, Germany, Italy, Poland and Russia, they had arrested 16 people.
Mantyniemi said the sudden surge of asylum-seekers "came as a total surprise" at the two Arctic border crossings, where more than 1,000 people applied for asylum during the first two months of the year — up from less than 700 for the whole of 2015.
"Apparently the smugglers tried the same thing in Norway but when that Arctic border crossing there with Russia was closed, they searched for new routes," he said. "Now there's no one coming across at the Arctic border crossings."
On March 22, Russian President Vladimir Putin agreed in a meeting with Finnish officials to tighten controls at the joint Arctic border for a six-month period, after officials expressed fears that the surge of arrivals had opened a new major entry point into Europe for migrants.
Finnish prosecutors are to announce on Thursday whether they will file charges against the suspects.