Fiat Chrysler profit up more than a third as Europe improves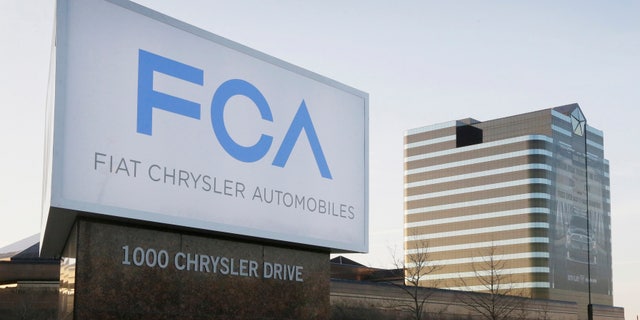 MILAN – Carmaker Fiat Chrysler Automobiles reported Wednesday that its first-quarter earnings rose by more than a third, with all regions contributing except Latin America, which posted losses.
The Italian-American carmaker made a net profit of 641 million euros ($700 million) in the first three months of 2017, up 34 percent from 478 million euros in the same period last year.
The carmaker, formed from the 2014 merger of Fiat and Chrysler, confirmed its 2017 targets, including net profit of 3 billion euros on revenues of 115 billion-120 billion euros. Shares in the company closed up 9 percent to 10.60 euros in Milan trading.
Fiat Chrysler said adjusted earnings before interest and taxes rose by 85 percent to 178 million euros in Europe, with the Fiat Tipo family and the Alfa Romeo Giulia and Stelvio SUV driving higher shipments, and by 75 percent to 21 million euros in Asia due to a joint venture in China.
In North America, which accounts for some 80 percent of profits, adjusted earnings were flat at 1.24 billion euros. Margins improved as shipments dropped 6 percent to 609,000 vehicles due to lower fleet volumes and product changeovers, including the transition to the new Jeep Compass.
Latin America swung to a 20-million euro loss due to inflation driving up product costs and negative foreign exchange effects.
The new Maserati Levante helped boost the luxury marquee's earnings by more than 500 percent to 107 million euros.
Fiat Chrysler, which has staked the relaunch of its Italian production on luxury brands, is targeting sales of 230,000 Alfa Romeos and Maseratis globally in 2017.
CEO Sergio Marchionne said the brands would still not be hitting break even at that level, but that the "proper execution" of Alfa Romeo's expansion was key to the success of both Maserati and Dodge going forward.
Marchionne also told an analyst call that the company was on track to hit its goal of 4.5 billion to 5 billion euros in cash on hand by 2018, and that it would be achieved without any asset sales. When asked, however, if Jeep and Ram were big enough to exist as stand-alone companies like Ferrari, which was spun off last year, Marchionne replied with a dry, "Yes."
The CEO has backed away on talk of another merger, and said that he had not been in any discussions with Volkswagen, though he didn't rule out future talks.
"Right now, I have been busy delivering our best quarter in history," he said.