Fears of disease in flood-hit northern India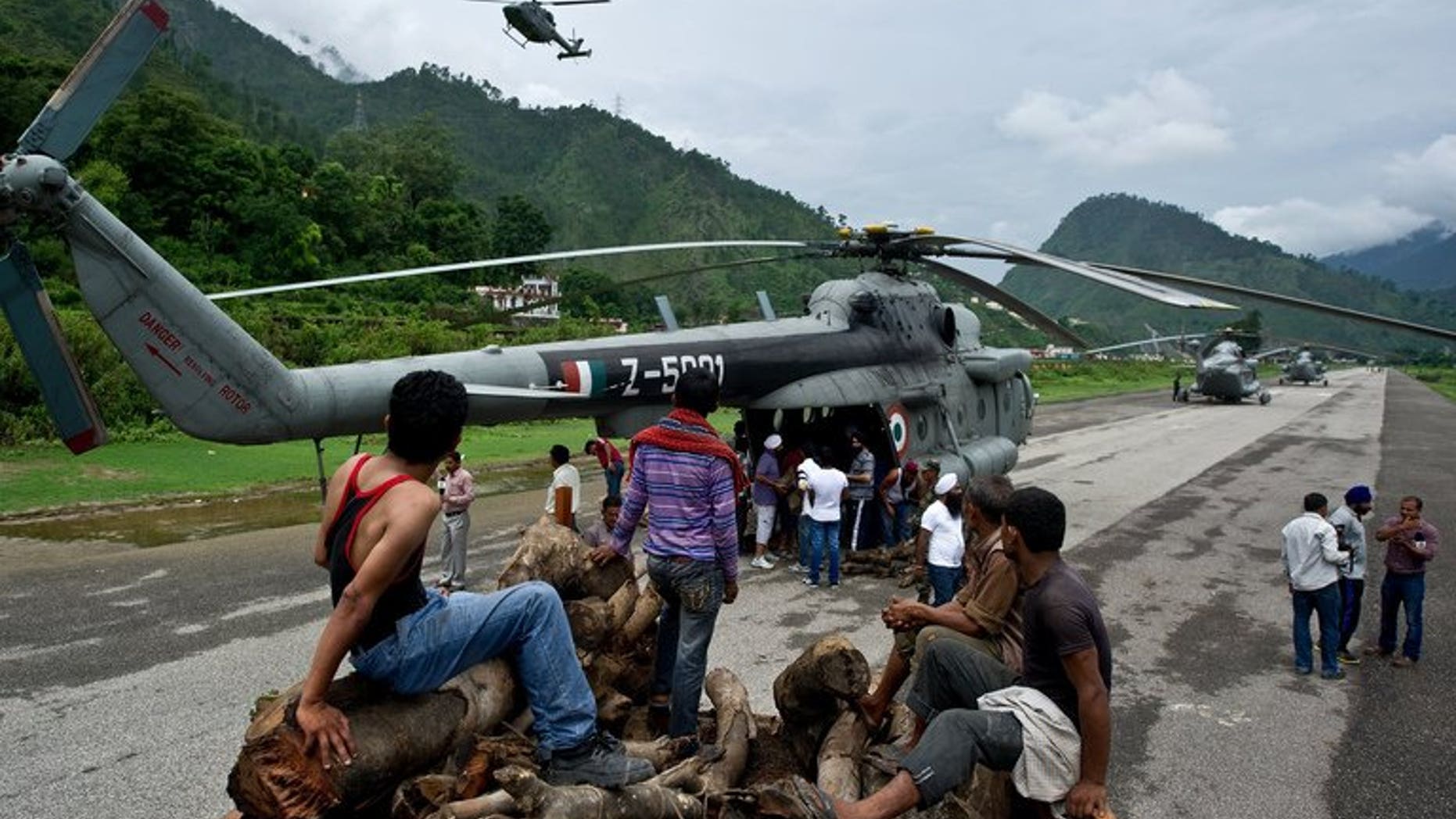 RUDRAPRAYAG, India (AFP) – Indian officials stepped up Tuesday efforts to prevent an outbreak of disease in the northern Himalayan region devastated by landslides and flash floods, as rains hampered the rescue of thousands still stranded.
Health workers sprayed disinfectant amid concerns about disease from decomposing bodies after floods hit the state of Uttarakhand, devastating the region known as the "Land of the Gods" for its revered Hindu shrines.
"We are spraying disinfectant in the flood-affected areas to prevent the spread of water-borne diseases," state medical officer K.D. Sharma said.
The move came as fresh rains and landslides hampered efforts by the military to evacuate some 6,000 mainly pilgrims and tourists still stranded throughout the state since the floods hit on June 15.
Officials were waiting for the rains to stop before going ahead with a mass cremation of flood victims amid health concerns from decomposing bodies, senior disaster management official K.N. Pandey said.
"Under no circumstances can we allow an outbreak of an epidemic," Pandey told AFP. "Hundred of bodies are starting to decompose and we will cremate them today," he told AFP.
"We have reports that many stranded people are suffering from diarrhoea and other ailments and have decided to cremate the corpses near the Kedarnath shrine," he said.
Tonnes of wood have been loaded into helicopters to be ferried into the flood-ravaged holy town of Kedarnath for one of the cremations, said police deputy inspector-general Sanjay Gunjyal.
A police official in-charge of organising the cremations said belongings and documents recovered from bodies will be collected to help with identification and DNA samples will also be collected.
Officials have warned that the death toll could rise above 1,000 as flood waters recede and debris is cleared by emergency workers, showing the full extent of the disaster.
Raging rivers swept away houses, buildings and even entire villages in the state, which was packed with travellers in what is a peak tourist season. More than 1,000 bridges have been damaged along with roads, cutting off hard-hit villages and towns.
Helicopters and soldiers have already rescued tens of thousands of people left stranded by the floods. Unmanned drones have been deployed to scan the thick jungles to find those still stranded, officials said.
Soldiers along with the Indo-Tibetan Border Police have been using harnesses and erecting rope bridges across flooded rivers as part of efforts to move people to safety.