FBI Nabs Puerto Rican Militant Sought in $7 Million Armored Car Heist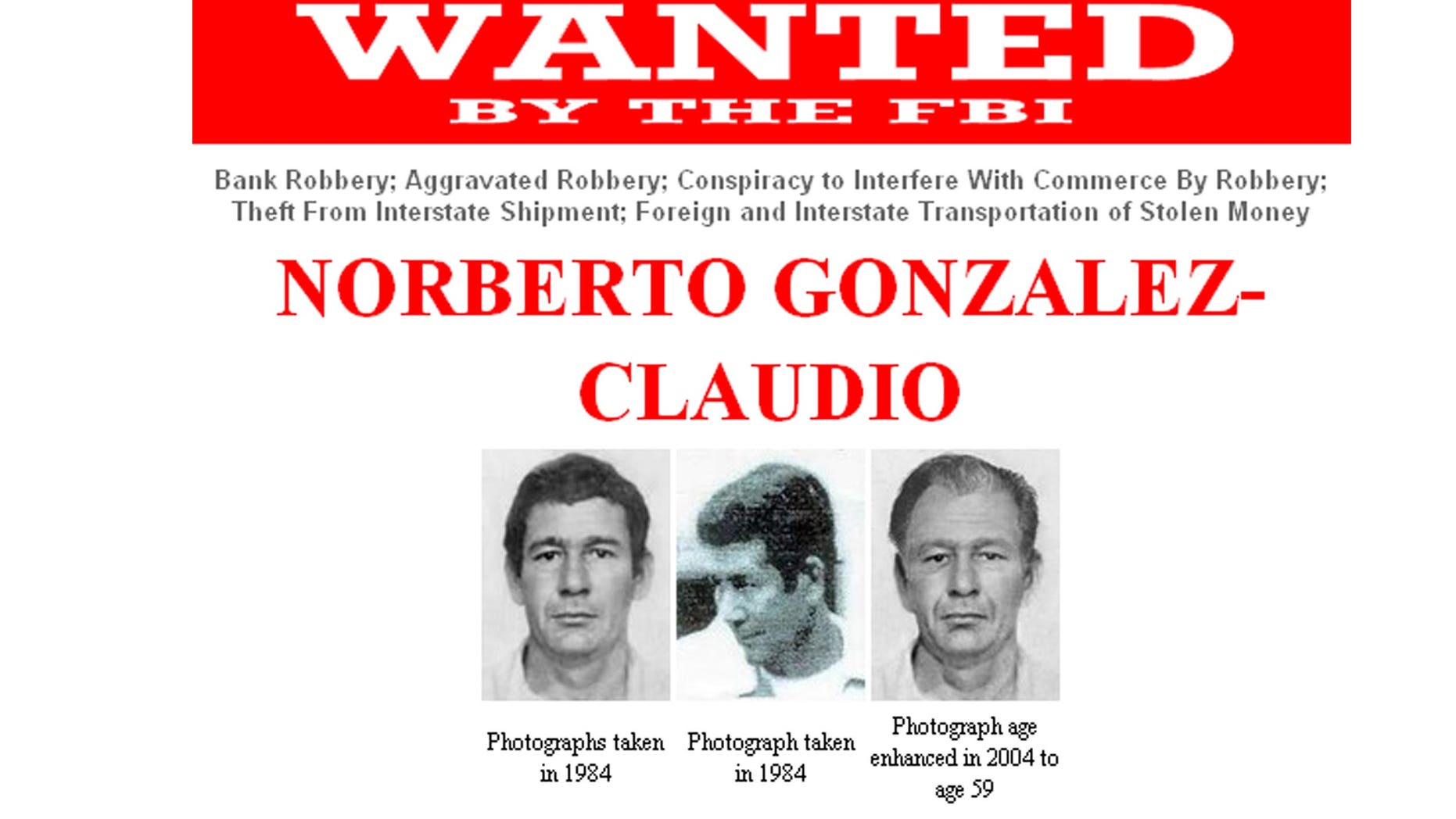 Puerto Rican independence militant Norberto González-Claudio, one of two remaining fugitives sought for the $7 million robbery of an armored car depot in West Hartford, Connecticut, in 1983 --among the biggest bank robberies in United States history -- was arrested in Tuesday in Cayey, Puerto Rico.
Authorities say González, who took part in 1983 robbery as a member of the militant independence group Los Macheteros. calmly admitted his identity and then refused to say another word as federal agents and local police arrested him along a jogging track in the central Puerto Rican town, said Luis Fraticelli, special agent in charge of FBI operations in Puerto Rico.
"He seemed surprised" but did not put up any resistance, Fraticelli said.
Authorities did not disclose what led to the arrest.
Fraticelli said that he believed González had been hiding out in Puerto Rico the whole time he was a fugitive and that the FBI is looking into who might have helped him elude authorities during the more than 25 years since his indictment. Later Tuesday, a judge in San Juan approved a search warrant for his house.
González, 65, was living alone in a modest home under a false name, and authorities believe he still had an active role in the militant group, which has claimed responsibility for a series of robberies, murders and bombings in the name of Puerto Rican independence, Fraticelli said.
An older brother, Avelino, was sentenced last year to seven years in prison after spending more than two decades as a fugitive for his role in the heist. A third brother, Orlando, was also convicted of taking part in the robbery and has since been released.
James Bergenn, a Connecticut lawyer who represented Avelino Gonzalez after he was captured in 2008, said U.S. law enforcement had been closing in on Tuesday's arrest.
"There's heavy interest in this case. They wanted it done," Bergenn said. "It's been dormant, but then they started investigating again when they arrested Avelino."
Most of the violent activities of Los Macheteros took place in the 1970s and 1980s, but the FBI still considers the group a threat as younger members have taken on the leadership.
"As long as they continue to advocate the independence of Puerto Rico by force they will always pose a danger," Fraticelli told The Associated Press. He spoke in the San Juan federal building that was damaged when members of Los Macheteros fired an anti-tank weapon at the sixth floor in October 1983.
Gonzalez is expected to be extradited to Connecticut to faces charges that include bank robbery, transportation of stolen money and conspiracy. A nephew, Juan González, said family members and supporters were arranging for a lawyer to represent him.
"The only thing he is guilty of is supporting independence for Puerto Rico," said Juan González, a real estate broker.
Prosecutors have said Los Macheteros, whose name is variously translated as "Machete Wielders" or "Cane Cutters," are suspected of using the stolen money to finance bombings and attacks in their push for independence for the U.S. territory.
The 1983 robbery allegedly was carried out by Victor Manuel Gerena, a Wells Fargo driver recruited by the independence group. Authorities say Gerena took two co-workers hostage at gunpoint, handcuffed them and injected them with an unknown substance to temporarily disable them. Members of Los Macheteros allegedly helped spirit the money out of the U.S.
Fraticelli said that Gerena is alive and living in Cuba and that the U.S. still hopes to arrest him. He is one of the FBI's 10 most wanted fugitives.
The alleged leader of the Macheteros, Filiberto Ojeda Rios, was killed in a 2005 shootout with the FBI at a remote farmhouse in Puerto Rico.

Associated Press writer Michael Melia in Hartford, Connecticut, contributed to this report.
Follow us on twitter.com/foxnewslatino
Like us at facebook.com/foxnewslatino