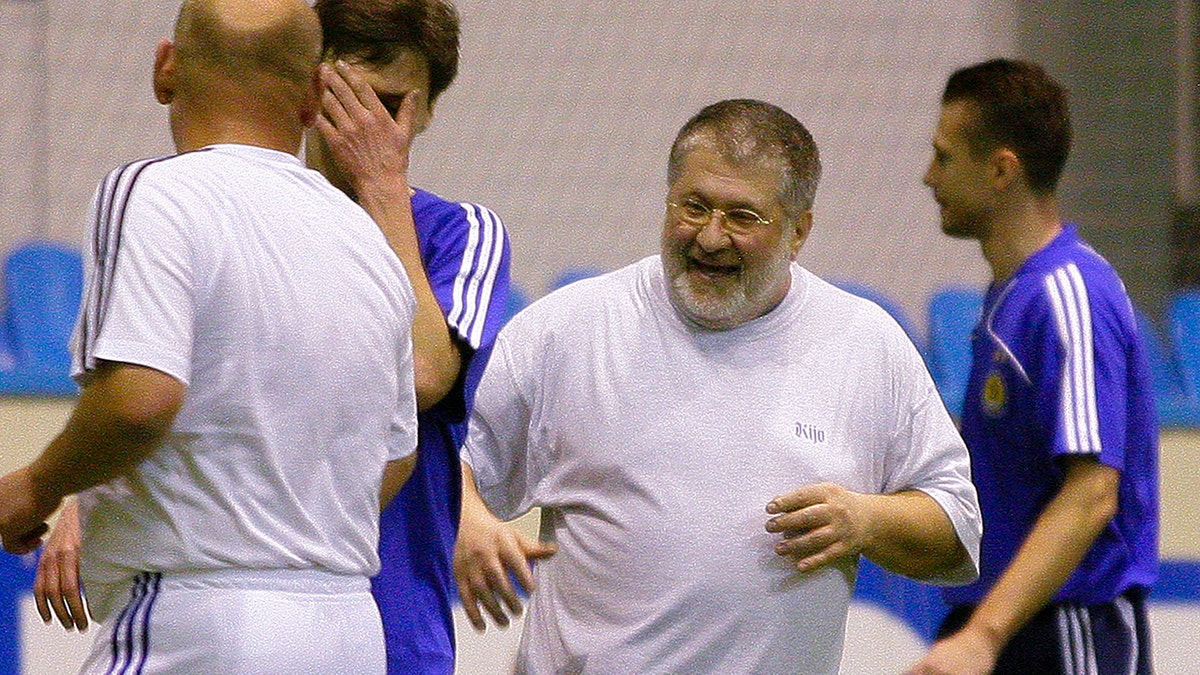 The FBI is reportedly investigating Ukrainian business tycoon Ihor Kolomoisky for financial crimes, including money laundering, as part of a wide-ranging probe -- but news of the inquiry has raised eyebrows given Ukraine's presidential vote is fewer than two weeks away and Kolomoisky is tied to the leading candidate.
PRESIDENT OF UKRAINE PRAISES WAY TRUMP HANDLES PUTIN
Kolomoisky is not currently charged by the FBI with a crime.
His lawyer Mike Sullivan told The Daily Beast that "Mr. Kolomoisky categorically denies that he has laundered any funds into the United States, period. He's a businessperson. His bank was seized by the government, claiming the bank was on the verge of collapse. That information turned out to be false."
According to the Kyiv Post, the U.S. Attorney's Office in the Northern District of Ohio is involved in the investigation because Kolomoisky had investments there. Calls to the U.S. Attorney's Office by Fox News were not immediately returned.
Kolomoisky is the founder of business group Privat and a former owner of one of the largest commercial banks in Ukraine, the PrivatBank. In 2016, Kiev nationalized the bank as part of the 2014 investigation into the misappropriation of its money. The bank bailout scandal cost Ukraine $5.6 billion - a fortune for a country whose government was basically running on loans from the International Monetary Fund.
Kolomoisky has also been extremely vocal about his country's politics and has taken Petro Poroshenko, the president of Ukraine who is up for reelection, to task. But after complicating relations in Ukraine, Kolomoisky, whose net worth hovers around $1.2 billion, has moved to Israel -- something which could complicate any potential extradition attempts made by the U.S.
EXIT POLL SHOWS COMEDIAN LEADING UKRAINE PRESIDENTIAL ELECTION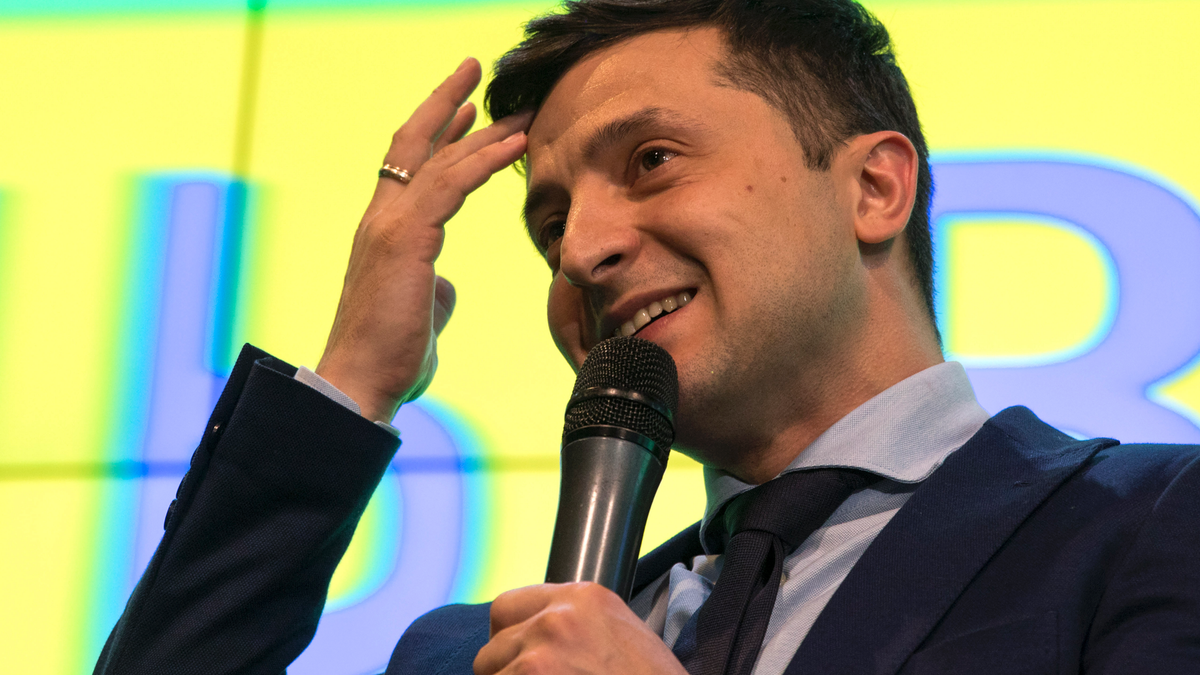 News of the investigation also comes at a pivotal point in Ukrainian politics -- and Kolomoisky's ties to a leading candidate means the reported FBI investigation has to be viewed through a political prism, too.
On March 31, comedian Volodymyr Zelensky won the first round in the country's presidential election and the right to face incumbent Poroshenko in a runoff on April 21. Zelensky is widely known for his role in "Servant of the People," a popular Ukrainian sitcom about a schoolteacher whose speech about corruption goes viral on YouTube and inadvertently propels him to the highest office in the land. The sitcom airs on a television channel owned by Kolomoisky.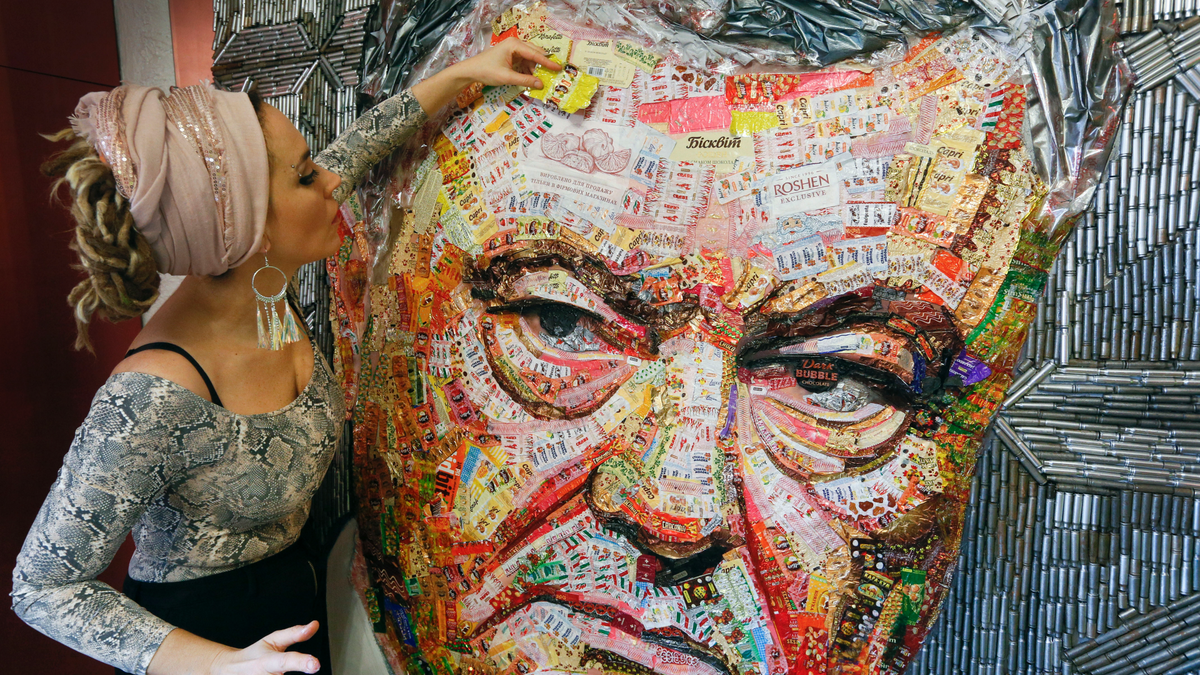 Acting aside, Zelensky's popularity in Ukraine rose in part by an insurgent campaign that railed against corrupt politicians influenced by the country's rich oligarchs, and Zelensky has been known to take on oligarchs -- including his boss -- too. Ukrainian politics have been mired in scandals and corruption for the past half decade and Zelensky is seen as a fresh face in Ukrainian politics.
CLICK HERE FOR THE FOX NEWS APP
But Zelensky's meteoric political ascent has some government officials and Western-Ukraine watchers worried. In 2014, Zelensky, then just a performer and not a political candidate, said he would go "down on his knees" to beg Russian President Vladimir Putin to stay away from Ukraine. Still, the comedian-turned-politician is doing well in the polls.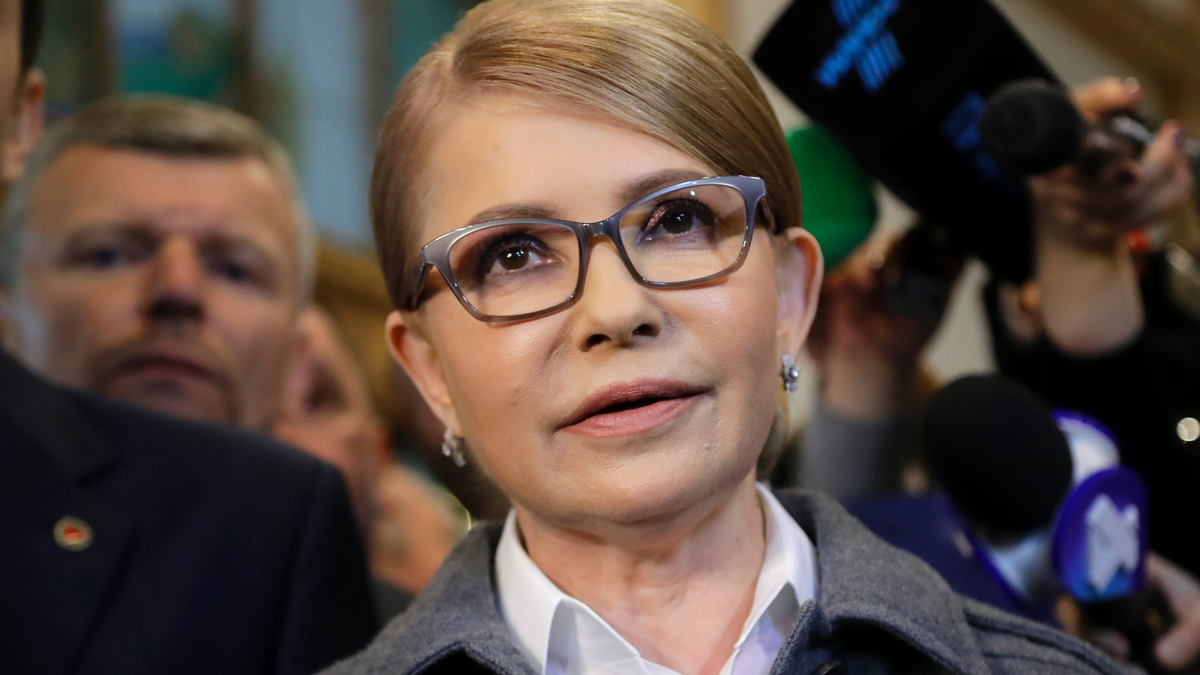 According to a survey released last month by Ukrainian polling agency Rating, Zelensky is in the lead with support from 25 percent of the voters. Incumbent Poroshenko, has 17 percent while former prime minister, Yulia V. Tymoshenko comes in third with 16 percent.