Family of migrant worker shot by Washington state police rejects comparisons to Ferguson case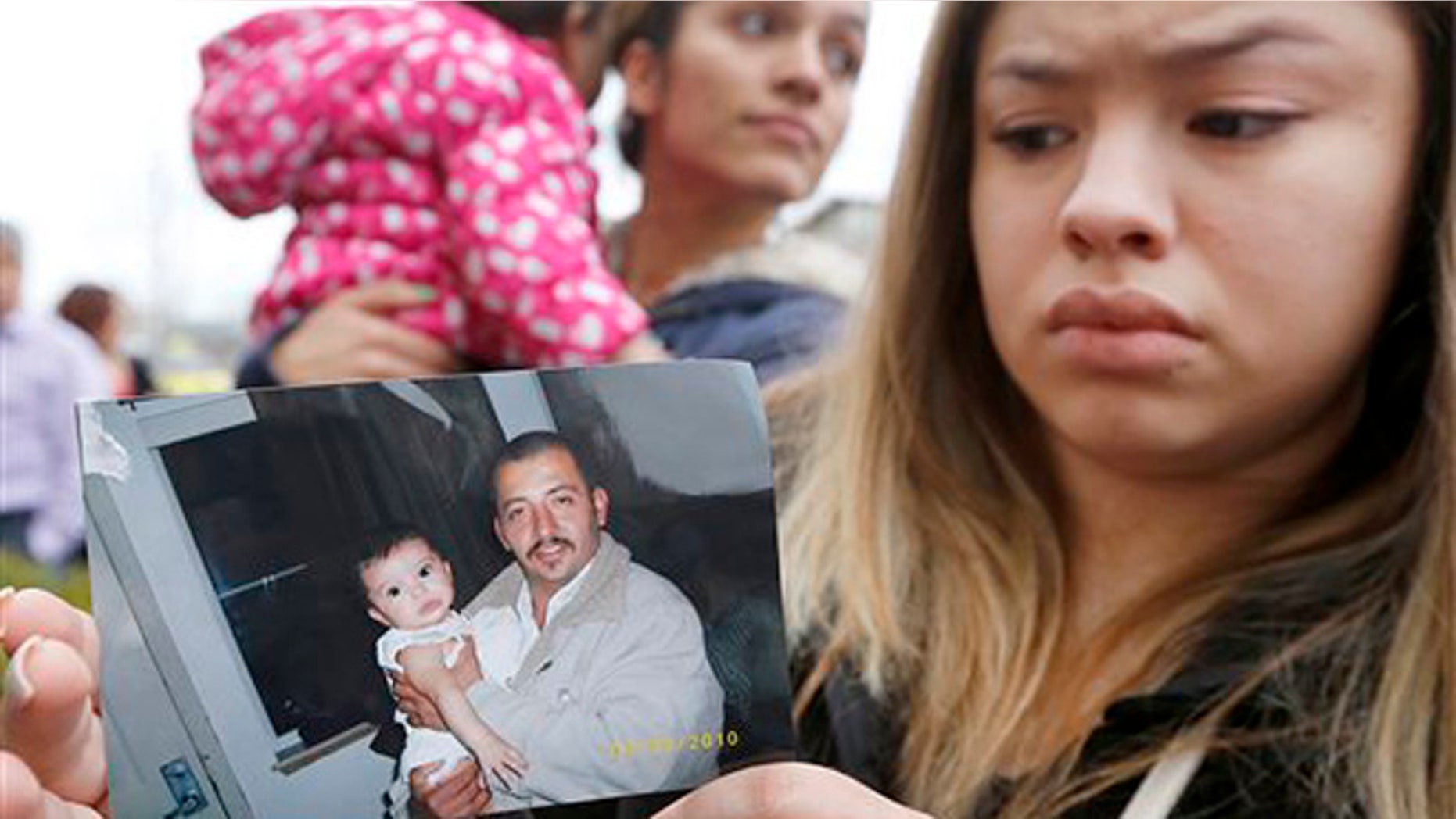 The family of a Mexican-American farmworker killed by police in a small southeastern Washington state wants to make clear that – despite the community's anger over the killing and the planned rallies – they don't want comparisons drawn with the unrest late last year in places like Ferguson, Mo. and New York City.
A spokesperson for the family of Antonio Zambrano-Montes, who was killed Tuesday by police in Pasco, Wash., said that both the situation and the community relations with the police were not like they were in Ferguson following the death of African-American teenager Michael Brown.
"It's normally very good relations between the police and community," Zambrano-Montes' family spokesman Fabian Ubay told Fox News Latino. "The family is not saying that the whole police department is bad, but that they want justice served to those involved in the incident."
He said a rally on Saturday is expected to draw a few thousand people, but the family hopes it remains a tribute to Zambrano-Montes not a violent protest.
Joining the rally will be students from a number of universities in Washington and members of the state's American Civil Liberties Union, who called the incident "very disturbing."
"Fleeing from police and not following an officer's command should not be sufficient for a person to get shot," said the group's executive director, Kathleen Taylor.
Police say Zambrano-Montes' threatening behavior led officers to open fire. The 35-year-old allegedly threw multiple rocks, hitting two officers, and refused to put down other stones. They say a stun gun failed to subdue him before he fled from the scene and was eventually shot to death.
Some people who saw the shooting at a busy intersection videotaped the confrontation.
In one video recording, five "pops" are audible shortly after the video begins, and the man can be seen running away, across a street and down a sidewalk, pursued by three officers. As the officers move closer to him, he stops, turns around and faces them before multiple shots are heard and the man falls to the ground.
This is not the first time Zambrano-Montes has had run-ins with Pasco police. Early last year he was arrested on assault charges after allegedly throwing objects at officers and trying to grab an officer's pistol while under the influence of methamphetamine, court records show.
Teresa D. Meraz Ruiz – the mother of Zambrano-Montes' two daughters - filed a protection order for herself and her daughters back in 2006 because of Zambrano-Montes' "volatile behavior." In court documents from the time, Meraz Ruiz claims that during their nine-year relationship Zambrano-Montes threatened to kill her, physically abused her, and pulled a knife and gun on her.
While police and court records paint Zambrano-Montes as a troublemaker, some family and friends cast the 35-year-old immigrant in a different light. An orchard worker raised in Michoacán, Mexico, Zambrano-Montes didn't speak English well and had lived in Pasco for the last decade or so.
Family friends said he was a hard worker and loved his family. But some said he also suffered from depression after being separated from his two teenage daughters.
"He kept to himself," Ubay said. "He was a family man and a hard worker."
Pasco Police Chief Bob Metzger has appealed for patience during an investigation by the Tri-City Special Investigation Unit and an internal review.
"The officers are ... on administrative leave — until they are reviewed and everything is done, they will not be back to work," Metzger told KING-TV of Seattle. "It's important we get the right information."
Though, he stressed, "this was really not a racial issue."
Zambrano-Montes' death was the fourth deadly police shooting in Pasco in the last six months. Pasco officers have fired the fatal shots in three of the cases, while the fourth shooting involved a Benton County deputy during a SWAT standoff.
Saturday's rally begins at noon PDT and will convene at Pasco's City Hall, where on Thursday night over 1,000 people gathered and held "We want justice" signs in English and Spanish. The town of Pasco, which is about 215 miles south of Seattle, has 68,000 residents, more than half of whom are Latino.
The Associated Press contributed to this report.
The Associated Press contributed to this report.