Family of 500-pound Frenchman hopes to sail home after airline snub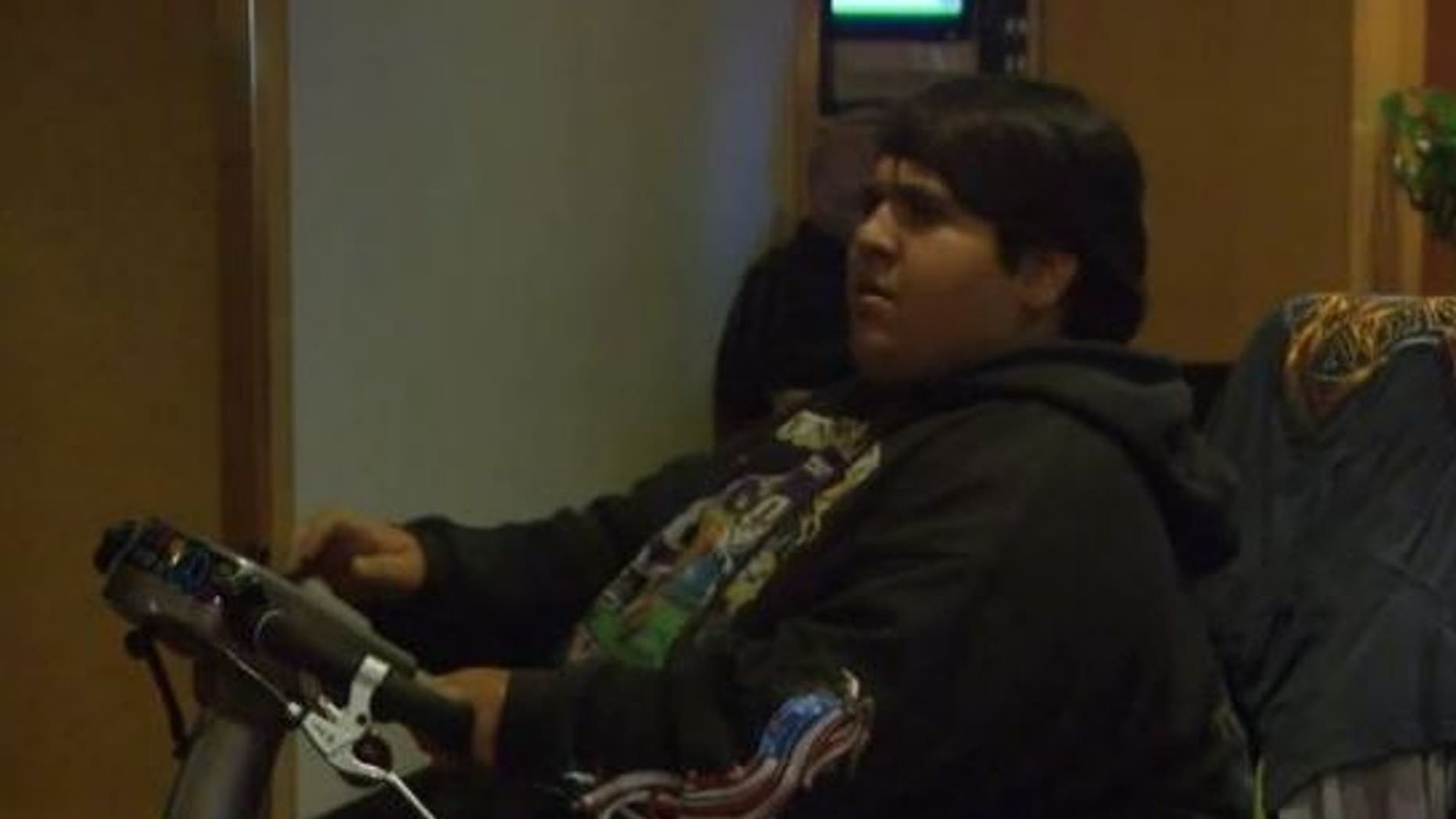 A French family left stranded in Chicago when an airline refused to put their 500-pound son on a flight plans to make their way to New York, where they hope to board the Queen Mary II for a homeward voyage.
British Airways flew Kevin Chenais, 22, to the U.S. a year and a half ago to receive treatment for a hormone problem, but now the airline won't allow him on a return flight home, Chicago's WBBM-TV reported.
Chenais was treated at the Mayo Clinic in Rochester, Minn., for a hormone condition that contributes to his weight. He requires full-time medical attention and regular oxygen.
When Chenais was ready to return to France, British Airways said it could not accommodate him because of his size, leaving the family grounded for seven days in Chicago.
The airline said it has done its best to find a way for Chenais to fly back safely, but the family says they should try harder.
"We blame British Airways because now they just leave us, and they brought us here," Christina Chenais, the young man's mother, told WBBM. "If they could bring him here with that problem in economy, there was a way to take him back by economy but just get him back home for his medical treatments to continue," his mother said.
British Airways responded in a statement saying: "Our customer service team worked diligently to find a solution…Unfortunately, it is not possible to safely accommodate the customer on any of our aircraft…"
"I'm sure a lot of big people like or bigger cannot travel because they have the same problem," said Kevin Chenais.
Stuck at an airport hotel for a week, the Chenais family was forced to seek alternate travel plans. They are expected to take a train to New York to cross the Atlantic on the Queen Mary II cruise ship to England— an extremely expensive adjustment for a family struggling to pay medical bills.
Chenais' parents say they informed British Airways about Kevin's size and medical requirements before they purchased plane tickets. The airline offered the family a full refund, according to a CNN report.
The airline said the needs of individual customers must be addressed on a case-by-case basis.