Facebook Murderer Derek Medina Pleads Not Guilty, Trial Set For November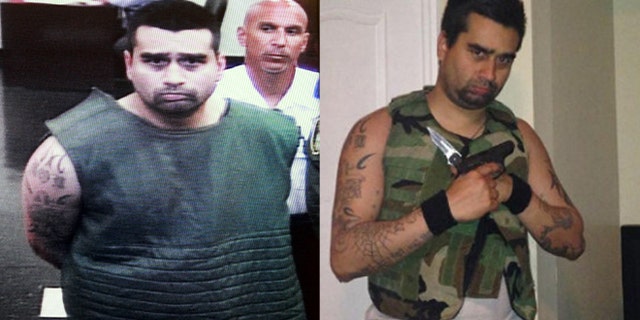 A man accused of killing his wife and then posting a confession and a bloody picture of her body on Facebook has pleaded not guilty in Florida.
Prosecutors say 31-year-old Derek Medina fatally shot 26-year-old Jennifer Alfonso at their South Miami townhome earlier this month. A judge on Thursday set a tentative trial date of Nov. 4.
Medina is charged with second-degree murder, but The Miami Herald reports prosecutors will likely seek a first-degree murder indictment when the grand jury returns in September.
Alfonso's relatives didn't speak in court Thursday.
The murder took place on August 8, after the couple got into a verbal argument in their South Miami home. The argument led to Medina shooting and killing Alonso in their kitchen while Medina's 10-year-old daughter, from another woman, was still inside the house.
Medina said he armed himself with a gun only after Alonso began punching him, and then shot her while she wielded a knife, according to court documents.
Medina is expected to claim self defense, according to the Miami Herald.
Medina took a photo of his dead wife and then posted it on Facebook, along with a confession. In the photo, Alfonso's lifeless body laid twisted, knees bent backward.
Medina's attorney Sam Zangeneh says his team hasn't decided on a defense strategy yet.
Court records indicate Alfonso was shot six to eight times during the argument with Medina.
Based on reporting by The Associated Press.
Follow us on twitter.com/foxnewslatino
Like us at facebook.com/foxnewslatino