Extremely venomous sea snake kills man in Australia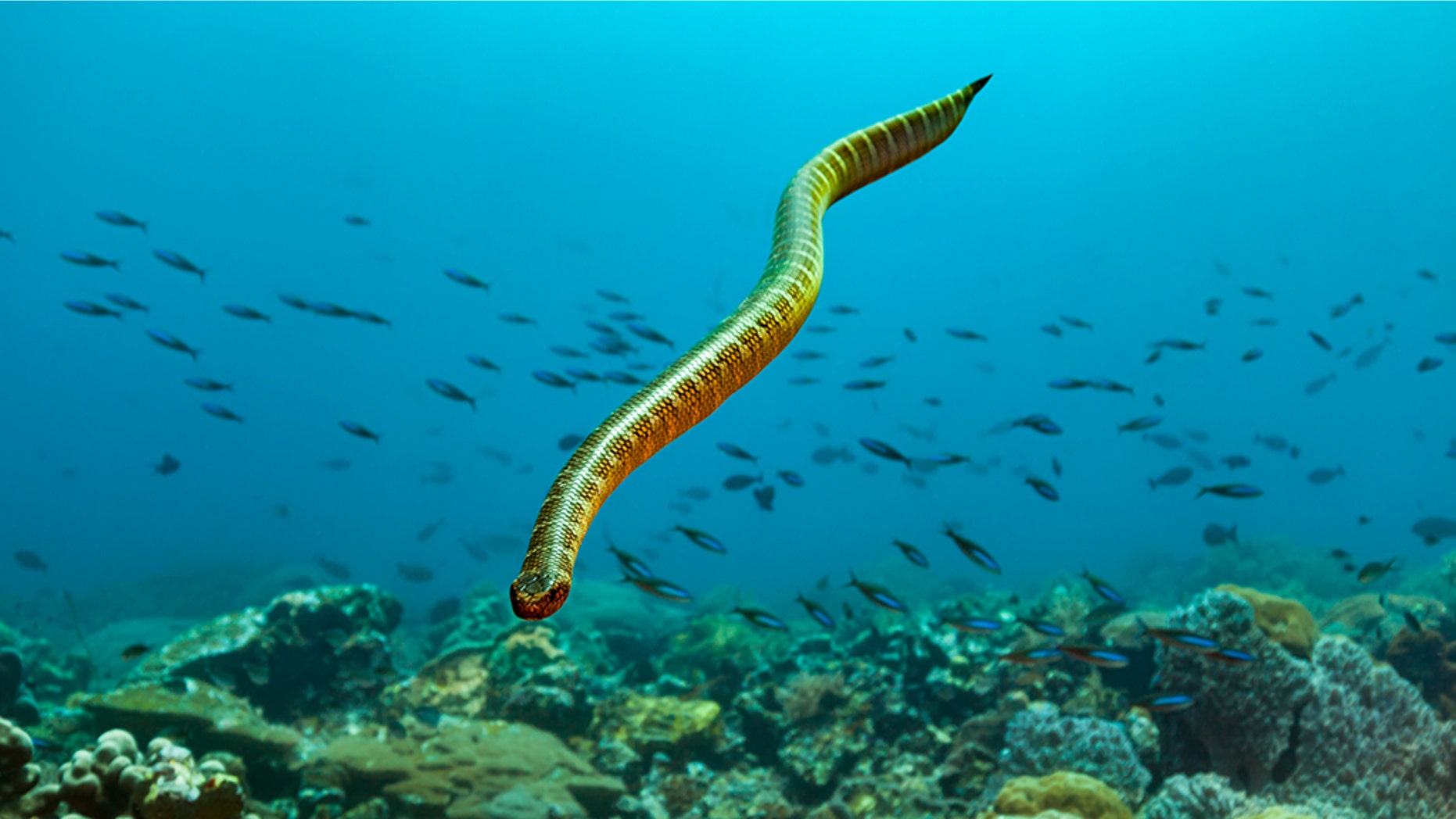 A British man is dead after a venomous sea snake bit him during a fishing expedition off the northern Australian coast, in what may be the first such recorded death in the region, officials said Friday.
The 23-year-old man, who has not been identified, was bitten by the creature Thursday as he was pulling in a fishing net in a remote part of the Northern Territory, police said.
Sea snakes are highly venomous but not usually aggressive, so they rarely bite humans. This may be the first recorded death from a sea snake in Australia, the BBC reported.
BRITISH MAN TRAPPED IN SHED AS 'SLAVE' FOR 40 YEARS, OFFICIALS SAY 
A rescue helicopter with a medical team was sent from Darwin, a city 435 miles away from the man's location, CareFlight spokesman David Wheeldon said. The crew didn't make it in time to save the man, however.
Emergency responders didn't have many options to help a person who was in such a remote location, St. John Ambulance spokesman Craig Garraway said.
Garraway said the man likely died within two hours of being bitten. He was declared dead after his boat reached the coastal town of Borroloola, police said.
Australia's Foreign Office said it was supporting the man's family and it informed the British High Commission, Sky News reported.
BRITISH PRIME MINISTER THERESA MAY DANCES ON STAGE TO ABBA AT CONSERVATIVE CONFERENCE 
Professor Bryan Fry, who works at the University of Queensland, called the incident "tragically unlucky" and said sea snakes are "very gentle animals."
"By and large, they are very gentle animals, and people do go scuba diving with them all the time," Fry told the BBC. "But in a fishing trawler situation, where they've been potentially dragged through the water in a net, they will come up injured and perhaps looking to lash out."
The Associated Press contributed to this report.