British prime minister Theresa May dances on stage to ABBA at Conservative conference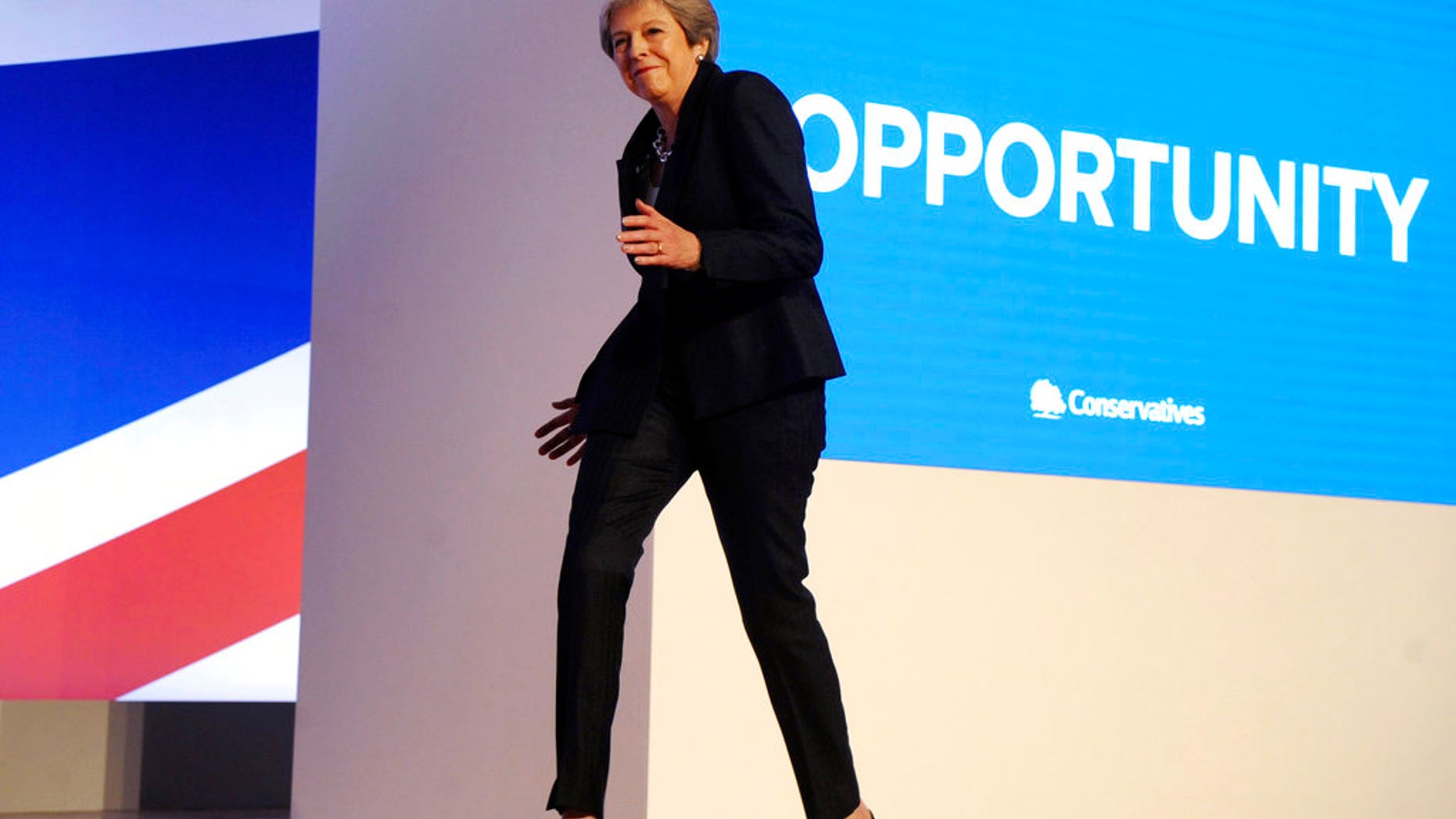 Theresa May today danced onto the stage to deliver her make or break speech in a bid to unite Britain and her bitterly divided party.
The British prime minister poked fun at her Maybot image as she got her groove on to Abba's Dancing Queen - mocking her dance moves from a recent trip to Africa - before appealing to the party to get behind her.
And in a blast at Boris Johnson, May warned that anyone obsessed with getting "the perfect Brexit" risk leaving the U.K. tied to the EU forever.
CLICK HERE FOR MORE FROM THE SUN
She also took a pop at the top Brexiteer over his "f**k business" jibe - vowing to "back business" instead.
Her speech was aimed at providing an upbeat vision for Britain post-Brexit - and after eight years of austerity.
NEW BREXIT REFERENDUM? UK'S LABOUR PARTY PONDERS SUPPORTING THE IDEA
She admitted that the public needed to see that "their hard work has paid off" after struggling with cuts to public services in a bid to balance the country's books.
But in a blow to members of parliament who want to see her gone, Mrs May insisted she has a plan for the next year and beyond.
The address received a massive standing ovation from activists, as husband Philip walked on stage and kissed her while ELO's Mr Blue Sky played over the PR.
THERESA MAY WARNS EU SHE WILL NOT OVERTURN BREXIT REFERENDUM AFTER BLOC REJECTS DEAL
This story originally appeared in The Sun