Ex-Russian spy, daughter remain in critical condition as UK lawmakers probe possible Kremlin link
An ex-Russian spy and his daughter remained in critical condition two days after they were found unconscious on a bench in southern England after being exposed to an "unknown substance."
Wiltshire Police temporary Chief Constable Kier Pritchard told reporters on Tuesday that authorities do not believe there is a wider threat to public health after former Russian spy Sergei Skripal, 66, and his daughter Yulia, who is believed to be in her 30s, were found slumped a mall bench in Salisbury.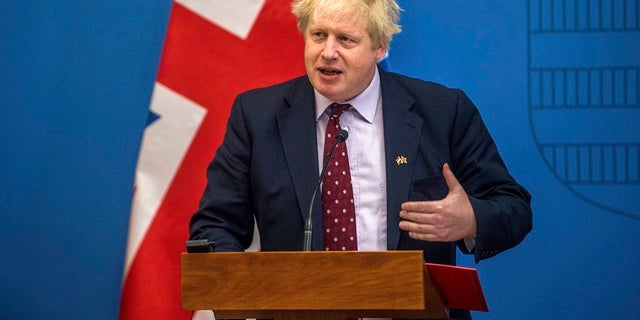 His comments follow remarks made by U.K. Foreign Minister Boris Johnson, who said British lawmakers would respond "appropriately and robustly" if Russia's involvement is established in the incident.
Johnson told lawmakers in the House of Commons that he wasn't "pointing fingers" as to who might be responsible for the collapse of Skripal and his daughter Yulia. But he stressed that if state involvement was proven, Britain would take action.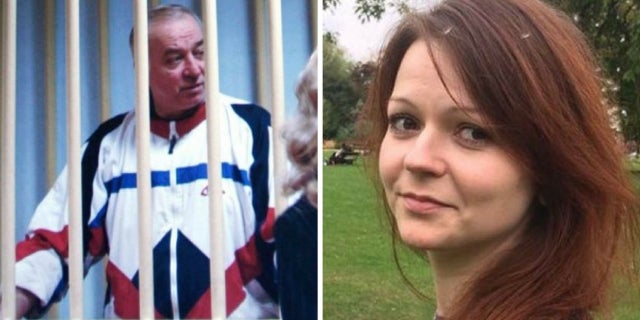 "I say to governments around the world that no attempt to take innocent life on U.K. soil will go either unsanctioned or unpunished," he said.
Johnson also told lawmakers that Britain may not participate "in the normal way" in this summer's soccer World Cup in Russia if Moscow is proven to be behind the unexplained illness of Skripal and his daughter.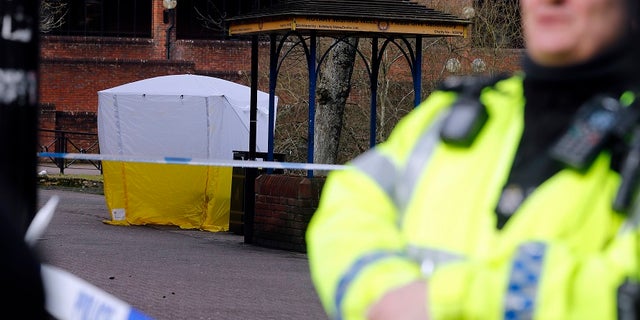 EX-RUSSIAN SPY IN CRITICAL CONDITION AFTER BEING EXPOSED TO 'UNKNOWN SUBSTANCE'
The Kremlin said Russia has not been approached by British authorities to help in the investigation but offered to cooperate.
The Metropolitan Police said Counterterrorism Policing Network are leading the investigation to discover why Skripal and his daughter collapsed in Salisbury, 90 miles southwest of London. The incident reportedly drew parallels to the death of former Russian agent Alexander Litvinenko, who was poisoned with radioactive polonium in 2006 in London.
In 2016, a British judge wrote that Litvinenko's death was an assassination carried out by Russia's security services – with the likely approval of Russian President Vladimir Putin.
On Sunday, a small number of emergency services personnel were evaluated immediately after the incident. Police said Tuesday that all but one emergency responder remained hospitalized. Crews worked to decontaminate the area around the incident.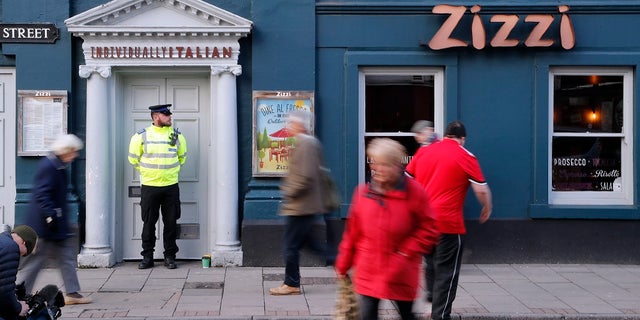 PUTIN; RUSSIA WILL 'NEVER' EXTRADITE CITIZENS ACCUSED BY US
Authorities were probing security footage that appeared to show an image of a man and woman walking through an alleyway connecting a restaurant and the bench where Skripal and the woman were found.
"Police had a good look at the footage and were interested in these two people. It was the only image they took away," said Cain Prince, 28, the manager of a nearby gym. "They wanted a list of everyone in the gym between 3 p.m. and 4 p.m. as well."
Skripal served with Russia's military intelligence, often known by its Russian-language acronym GRU, and retired in 1999. He then worked at the Foreign Ministry until 2003 and later became involved in business. The Kremlin has denied any involvement.
Skripal was convicted in 2006 in Russia on charges of spying for Britain and sentenced to 13 years but was freed in 2010 in a U.S.-Russian spy swap.
Following his arrest in Moscow in December 2004, Skripal confessed to having been recruited by British special services in 1995 and feeding them information about Russian agents in Europe, receiving more than $100,000 for his services.
Skripal, whose wife and son died in recent years, reportedly told police before the incident that he feared for his life, the Daily News reported. He also reportedly told police that he believed he was poisoned.
The Associated Press contributed to this report.