EU lifts Le Pen's immunity from prosecution after ISIS tweets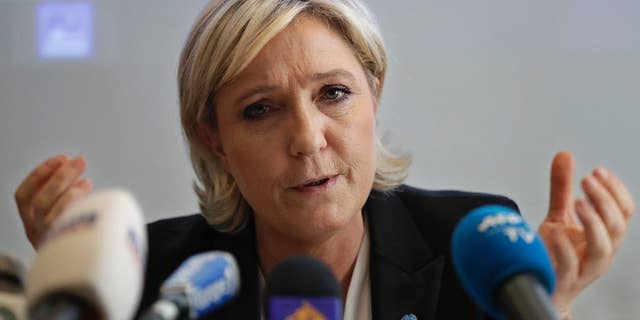 The European Parliament voted Thursday to lift French far-right leader Marine Le Pen's immunity from prosecution after Le Pen tweeted images of violence perpetrated by ISIS.
The legislature voted by a broad majority in Brussels to clear the way for the possible prosecution of Le Pen. A leading candidate in this year's French presidential election, Le Pen posted the tweets in response to a journalist who drew an analogy between her anti-immigration National Front party and ISIS extremists.
Le Pen was trying to show the difference between the two groups but the effort backfired, drawing widespread condemnation. The French interior minister accused her of fomenting ISIS propaganda.
Le Pen, in addition to being the leader of France's far-right National Front party, is also a lawmaker with the European Parliament.