Escape from Iran: Mother of imprisoned pastor flees after repeated threats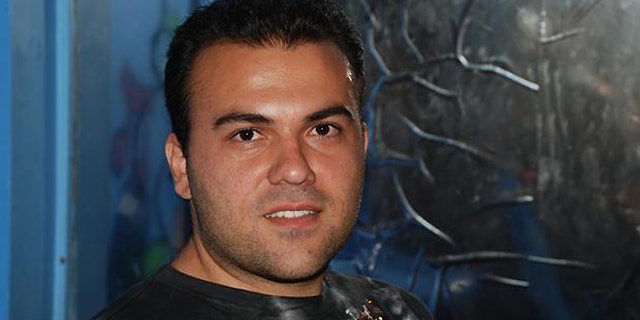 NEWYou can now listen to Fox News articles!
The mother of Saeed Abedini, the American citizen imprisoned in Iran for his faith, has fled the Islamic republic and is making her way to the U.S. to await his return with his wife and two sons.
Friends of Abedini on Friday helped spirit the anguished mom and two of her other children out of the repressive nation, where she faced daily threats and intimidation for championing her son's case, according to Naghmeh Abedini, wife of Saeed, who has spent more than two years in an Iranian prison after being accused of proselytizing in his homeland. She is now safe in another country and awaiting passage to the U.S., said family members, who did not want to release her name until she was on U.S. soil.
"Facing threats in Iran, Saeed's mom is now safely out of the country," Naghmeh Abedini told FoxNews.com. "We look forward to seeing her soon here in the United States. It has been a difficult time for all of us -- including Saeed's mom."
[pullquote]
Naghmeh Abedini lives in the Boise, Idaho, area with the couple's two children -- a daughter and son. She has not gone to visit her husband out of fear that she would be arrested upon entering Iran. Abedini's mother had visited her son several times, first in Evin Prison, the infamous lockup where he endured beatings and threats, and then at Rajai Shahr prison, in Karaj, where he is now being held. But the hard-line regime's campaign of intimidation against Abedini's advocates had become too intense for his mother, who was no longer allowed to visit him and feared being arrested herself, according to the American Center for Law and Justice, which has lobbied U.S. and UN officials on behalf of Abedini.
"She did not want to leave Iran," Naghmeh Abedini said. "She did not want to say goodbye to her son. But, this action was necessary to guarantee her safety."
Just last week, Naghmeh Abedini posted a message detailing the ordeal her mother-in-law faced as she pursued clemency for her son and detailed injuries he has suffered since being imprisoned.
Abedini, 33, is in desperate need of medical treatment, according to Jordan Sekulow, executive director of the ACLJ.
"We remain concerned about the health and safety of Pastor Saeed, who continues to be held in an Iranian prison because of his faith," Sekulow said. "We know that he needs medical care for injuries received during his captivity. It is an increasingly frustrating time for Pastor Saeed and his family, both in this country and in Iran."
Abedini has been imprisoned by Iranian authorities since his arrest in the summer of 2012 during a trip to his native country to visit his family and work on the building and opening of an orphanage in the city of Rashit.
Although Abedini was born a Muslim, he converted to Christianity in 2000 while living in Iran. In the ensuing years, he became active in the nation's network of home churches, which were at the time tolerated by Tehran. His supporters say he helped establish as many as 100 home-based Christian churches prior to a crackdown in 2005 which prompted him and his family to flee to the U.S. He returned in 2009, and was detained and threatened with execution for apostasy, although he was ultimately freed under the condition he not evangelize.
Abedini became an ordained minister in the U.S., where he became a citizen in 2010. He and his wife, who grew up near Boise, have two young sons.
Although President Obama has been criticized for not pressing Abedini's case more forcefully by tying it to lifting of economic sanctions against Iran, he raised the issue directly in a September 2013, phone conversation with Iranian President Hasan Rouhani. The U.S. State Department has repeatedly called for Iran to release Abedini.