Electoral commission in Haiti rejects bid by President Martelly's wife to run for Senate seat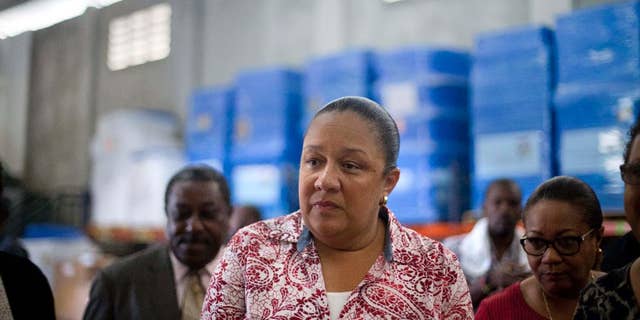 PORT-AU-PRINCE, Haiti – An elections committee in Haiti has rejected first lady Sophia Martelly's bid to run for Senate.
Electoral council spokesman Richardson Dumel said Wednesday that the committee would not allow the wife of President Michel Martelly to pursue her candidacy. He did not provide details about the decision.
Opposition officials had contested the first lady's eligibility for various reasons, including an argument that she holds dual U.S.-Haitian citizenship.
Martelly renounced her U.S. citizenship last year seeking to become eligible to run for a Senate district that includes the capital. She could not be reached for comment.
Elections are scheduled to be held Aug. 9.