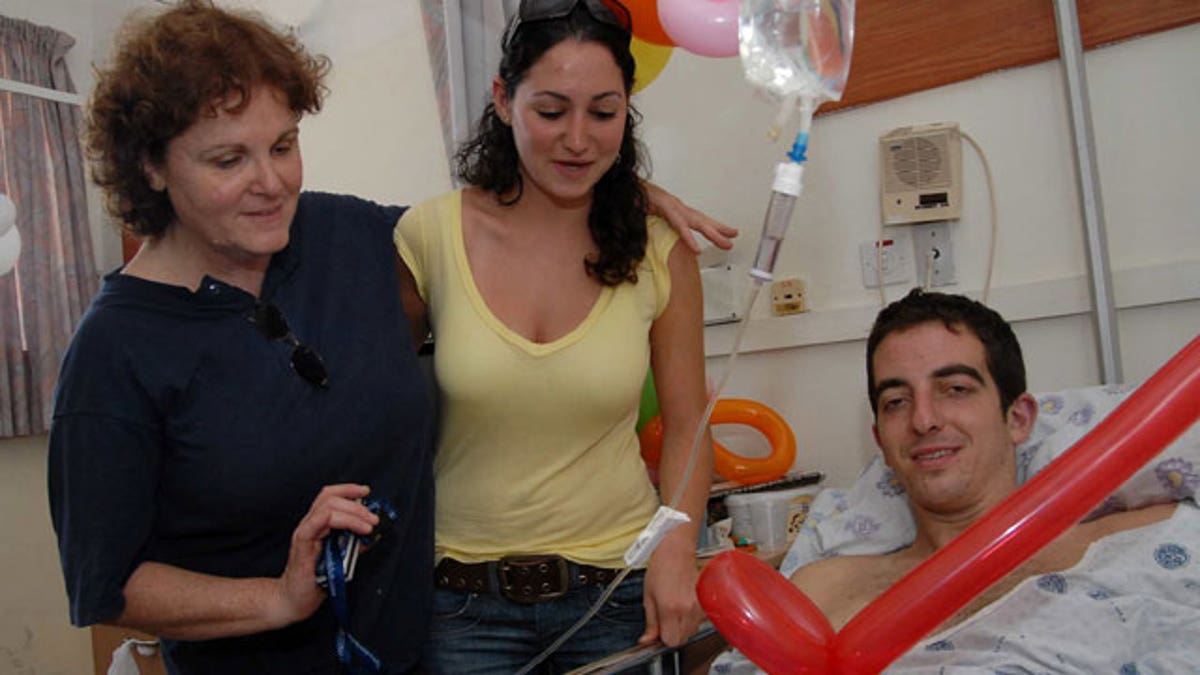 JERUSALEM – A dual U.S.-Israeli citizen imprisoned in Egypt on spy suspicions since June will be released soon, Israeli Prime Minister Benjamin Netanyahu's office said in a statement Monday.
The statement from Prime Minister Benjamin Netanyahu's office said Israel will release 25 Egyptian prisoners in exchange.
Ilan Grapel was arrested in Cairo on June 12 and has been held without charge since. Egypt's state TV confirmed that a deal was made and said the swap would be carried out on Thursday.
Grapel, who is 27, was suspected by Egyptian officials of spying for Israel during the height of Egypt's uprising that ousted President Hosni Mubarak earlier this year. Israel and his relatives in the U.S. denied Grapel was a spy, saying he worked for a Cairo legal aid project.
The Israeli government will convene a special Security Cabinet meeting Tuesday to approve the deal, the statement said. The list of prisoners included in the deal will be published so that Israelis would be able to appeal. The swap can take place 48 hours after the prisoners' names are made public.
"In the framework of Israel and Egyptian efforts and with the help of the United States, Egypt has agreed to release Ilan Grapel. Israel has agreed to release 25 Egyptian prisoners," the statement said
The statement said there are no "security prisoners" on the list, Israeli shorthand for militants. It is assumed that the Egyptians to be freed are mostly smugglers working the porous border between the two countries, sneaking into Israel with contraband and people seeking asylum or work.
Last week Egypt was instrumental in mediating a deal that won freedom for an Israeli soldier, Sgt. Gilad Schalit, held for more than five years by the militant Hamas rulers of Gaza. Under that deal, Israel freed 455 Palestinian prisoners and is set to free hundreds more in two months. Some were convicted in deadly attacks against Israelis, including involvement with suicide bombings.
Schalit was captured in a 2006 cross-border raid in which Palestinian militants killed two other soldiers.,
Israeli officials said Grapel's release is not connected to the Schalit deal. They were speaking on condition of anonymity because of the sensitivity of the issue.
Grapel moved to Israel, where his grandparents live, as a young man and did his compulsory military service during the 2006 war between the Israeli military and Hezbollah, where he was wounded. Israeli news websites have published what they identified as wartime pictures of Grapel lying in his hospital bed.
Grapel later returned to the U.S. for law school.
His father, Daniel Grapel, spoke briefly to Israel's Channel 10 TV from his home in New York Monday evening. "I haven't been officially notified, but I do know that things are happening between the U.S, Egyptian and Israeli governments," he said.
Grapel's connections to Israel, including his past military service, are easy to find on the Internet, adding to doubts that he was a spy.
He appears to have traveled to Egypt under his real name and made no secret of his Israeli links, including his past military service.
Israeli and Egyptian newspapers and websites often run pictures of Grapel in his army uniform, taken from his Facebook page. Pictures of him with protesters in Cairo's Tahrir square, the epicenter of the uprising that toppled Mubarak, also lifted from Grapel's Facebook page are frequently displayed.
Grapel graduated from Johns Hopkins University in Baltimore, Maryland, in 2005 with a bachelor's degree in international studies and was planning to return to Emory for his third and final year of law studies.
Since Mubarak's ouster, Egypt's military rulers have often warned against what they call "foreign" attempts to destabilize the country. Egypt, like other Arab states, has a long history of blaming internal problems on Israel.