Egypt Muslim Brotherhood says 35 dead near army HQ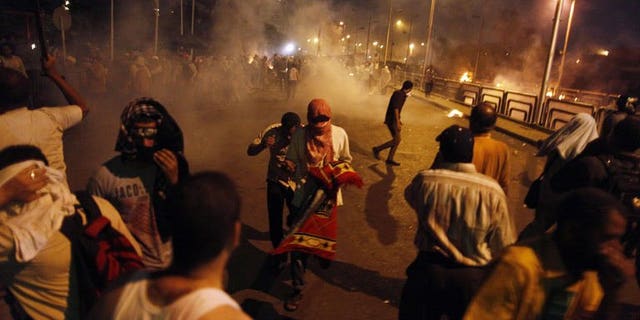 CAIRO (AFP) – Egypt's Muslim Brotherhood said on Monday that 35 supporters of ousted president Mohamed Morsi were killed at dawn when security forces opened fire on them as they were praying.
"Morsi supporters were praying while the police and army fired live rounds and tear gas at them. This led to around 35 dead and the figure is likely to rise," the Brotherhood said in a statement
Earlier, the Egyptian armed forces said "armed terrorists" had tried to storm the headquarters of the elite Republican Guard, where the Brotherhood had been protesting, leaving one security officer dead.
The Islamist group's political arm, the Freedom and Justice Party, called for "an uprising by the great people of Egypt against those trying to steal their revolution with tanks."
It urged "the international community and international groups and all the free people of the world to intervene to stop further massacres ... and prevent a new Syria in the Arab world."