Egypt court sets Aug 25 trial for Brotherhood leaders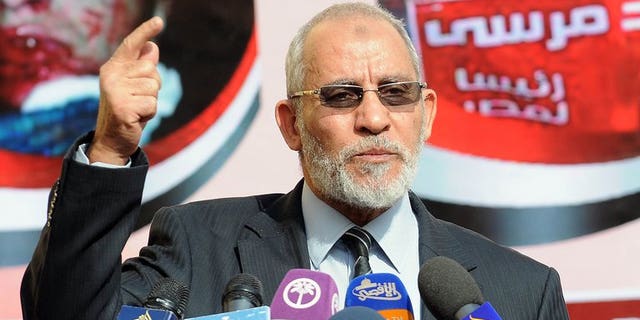 CAIRO, Qahirah (AFP) – An Egyptian court Sunday set an August 25 trial date for the Muslim Brotherhood chief, his two deputies and three other group members for their alleged involvement in protesters' deaths.
Supreme Guide Mohammed Badie, who is currently in hiding, and his two deputies -- Khairat al-Shater and Rashad Bayoumi -- who are being held in Cairo's Tora prison, are accused of inciting violence against protesters outside the Islamist group's headquarters on June 30.
The other members are accused of killing protesters, the official MENA news agency said.
Eight protesters died in clashes between supporters and opponents of ousted president Mohamed Morsi outside the Brotherhood headquarters in the Cairo neighbourhood of Moqattam on June 30.
The clashes came after millions of people had taken to the streets to demand Morsi's resignation.