Economic talks open Arab League meeting in Iraq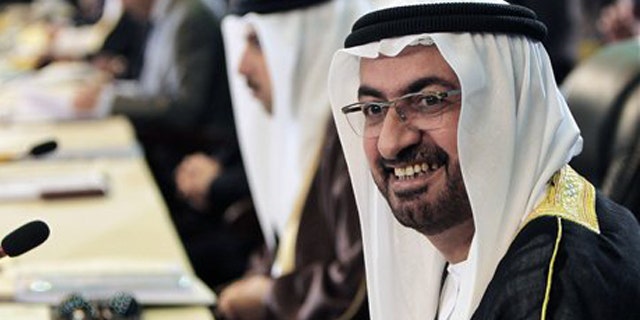 BAGHDAD – Drought and uprisings are threatening to undermine the Middle East's economy, Arab officials said Tuesday as they discussed plans to boost the region's stability at the start of a key summit in Baghdad.
For the first time in a generation, leaders from 21 states gathered in Iraq for the Arab League's annual summit. Iraq is hoping the summit will better integrate its Shiite-led government into the Sunni-dominated Arab world, and has deployed thousands of soldiers and police forces across Baghdad to prevent insurgent threats from upending it.
Economic ministers tentatively agreed to cooperate on proposals for tourism and to deal with water shortages and natural disasters. The proposals, put forward at the opening meeting of the summit, still need to be approved by the rulers and heads of government on the final day of the gathering on Thursday.
"We are suffering mainly from the lack of finance and some technical problems," Arab League Secretary-General Nabil Elaraby said at the economic ministers' meeting.
As in Iraq, where the Euphrates and the Tigris rivers are drying up, water resources also are strapped elsewhere across the Middle East. The United Arab Emirates says its ground water will dry up in 50 years, and Jordan's supply is rapidly disappearing. The Dead Sea also is drying up.
Much of the problem is due to the failure of regional governments to manage growth and use of the major rivers.
In Libya, the fall of Moammar Qaddafi's regime last year has halted construction on a $25 billion project to pump water to the country's north, said economic delegation official Giuma Rahuma.
"Many farmers are in the north," Rahuma said. "The (Libyan) revolution stopped the project. Maybe it will start again next year, or in two years."
Kuwaiti Finance Minister Mustafa al-Shamali said his country draws water from the Persian Gulf but "it is very expensive" to treat into a good enough quality to drink. He said water was one of the economic ministers' top concerns for the region.
A State Department report released last week in Washington found a small risk of water issues leading to war within the next 10 years. But it concluded that water shortages certainly will create tensions within and between states, and threaten to disrupt national and global food markets.
Beyond 2022, the report concluded, the use of water as a weapon of war or a tool of terrorism will become more likely, particularly in South Asia, the Middle East and North Africa.
The report was based on classified U.S. intelligence that said floods, scarce and poor quality water, combined with poverty, social tension, poor leadership and weak governments will contribute to instability that could lead the failure of numerous states.
Iraq is spending at least $500 million to host the summit, and officials believe it's an investment for the country's future. Iraqi Finance Minister Rafia al-Issawi said he is calling on Kuwait, Saudi Arabia, Qatar, Libya and Egypt to write off billions of dollars in debts incurred during former dictator Saddam Hussein's regime.
Iraq's government has spared no expense in securing the capital for its visitors. Troops, SWAT teams and undercover police lined streets to protect dignitaries and journalists attending the meeting.
Rahuma, the Libyan minister, said he was visiting Baghdad for the first time. "It will be good, I hope," he said.
Al Qaeda has threatened to launch attacks during the summit to prove how weak Iraq's security remains, and officials said a suicide bomber killed one policemen and wounded four others at a checkpoint Tuesday afternoon. The attack happened in Baghdad's western Ghazaliya neighborhood, across the Tigris River from where the economic ministers' meeting.
Police and health officials confirmed the casualties. They spoke on condition of anonymity because they were not authorized to release the information.