Early results show Belarusian incumbent Alexander Lukashenko winning the presidential vote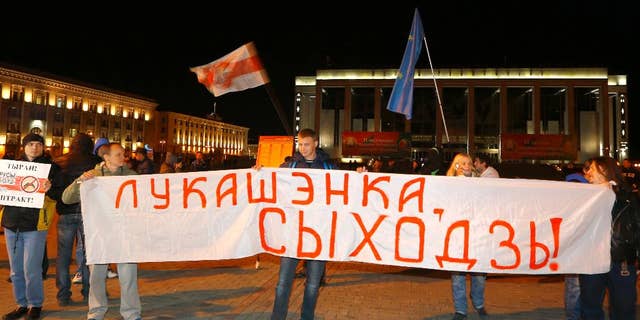 MINSK, Belarus – Officials in Belarus say that President Alexander Lukashenko has been re-elected for a fifth term.
Lidia Yermoshina, chairwoman of the Belarusian Central Election Commission, said Monday that Lukashenko garnered 83.5 percent in Sunday's vote. His closest contender trailed behind with less than 5 percent.
Yermoshina said all the ballots have been counted inside the country while the ballots cast at embassies abroad have yet to be counted.
The authoritarian leader of 21 years faced no serious competition in the election, which was boycotted by the opposition.