Dubai's Emaar profit up 10 percent in Q2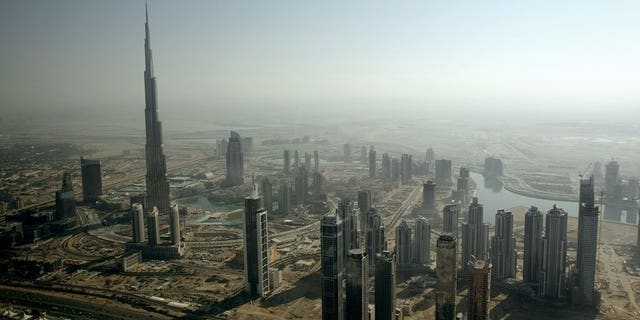 NEWYou can now listen to Fox News articles!
DUBAI (AFP) – Dubai-based real estate giant Emaar Properties said Monday its net profit increased 10 percent to $184 million in the second quarter of 2013, as sales nearly quadrupled.
The developer of Burj Khalifa, the world's tallest tower, said net profit in the three-month period ending June 30 reached 675 million dirhams ($184 million), compared to 614 million dirhams ($167 million) in the corresponding period last year.
Net profit in the first six months of the year reached $335 million, slightly up from $332 million, the company said in a statement.
Emaar said its sales value of Dubai real estate in the first six month of 2013 reached $1.7 billion, "nearly 4 times the sales during the same period in 2012."
"Our significant growth in the first half of the year is a strong reflection of the positive environment that our home market of Dubai offers by serving as a global business and leisure hub," said Emaar Chairman Mohamed Alabbar.
Dubai real estate sector has remarkably recovered after it nosedived when the global financial crisis hit the Gulf emirate in 2009, cutting nearly half of the sector's value.
Emaar has diversified its business portfolio, branching out into hospitality, leisure and retail, which accounted for 45 percent of its total revenues in the first six month, hitting $633 million.
The Dubai Mall, one of the major tourist attractions of the city, registered 38 million visitors in six months, 23 percent up from same period last year.