Dominican Authorities Expel 244 Haitians After Border Killings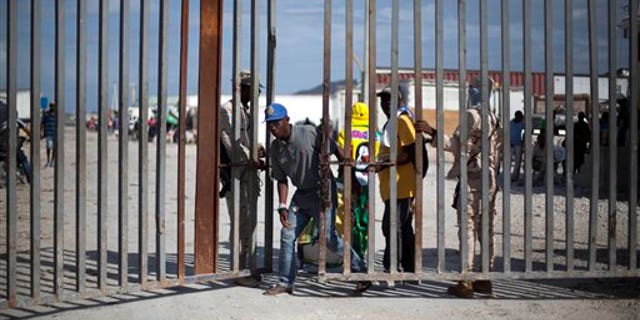 PORT-AU-PRINCE, Haiti (AP) – Dominican authorities have expelled 244 Haitians after the killing of three people along the border between Haiti and the Dominican Republic, a Haitian priest and migrant advocate said Sunday.
The Rev. Antoine Lissaint of the Jesuit Refugee and Migrant Organization told The Associated Press that people of Haitian descent were blamed for fatally stabbing a married Dominican couple. A Dominican mob retaliated by killing a Haitian man.
Dominican police issued a statement saying the couple, Jose Mendez Diaz and Luja Encarnacion Diaz, both 70, were killed during an apparent burglary in which the alleged killers got away with two sacks of coffee.
A group of Haitians who have been living in the southwestern Dominican town of Neiba for the past several years sought refuge at a police station because they feared reprisal, Lissaint said. Police handed the group to Dominican soldiers who drove them to the border and expelled them back into Haiti on Saturday.
The Haiti government's National Office of Migration greeted the Haitians upon their return, and gave them each the equivalent of $22 to help them move back to their home towns, a lakeside town near the border called Thomazeau.
Relations between the Caribbean neighbors have become increasingly strained since a Dominican court decision in September threatened to revoke citizenship for people of Haitian descent. Human rights advocates say the ruling could disenfranchise more than 200,000 people, stripping them of the documents they need to work and attend school and denying them passports needed to travel overseas.
The Dominican government announced Friday it has developed a plan to resolve the legal status of people who could lose their citizenship because of the court ruling. Details will be released once a decree is signed and takes effect in the coming days.
Follow us on twitter.com/foxnewslatino
Like us at facebook.com/foxnewslatino