Debris found near Bahamas during search for missing plane with 4 passengers, Coast Guard says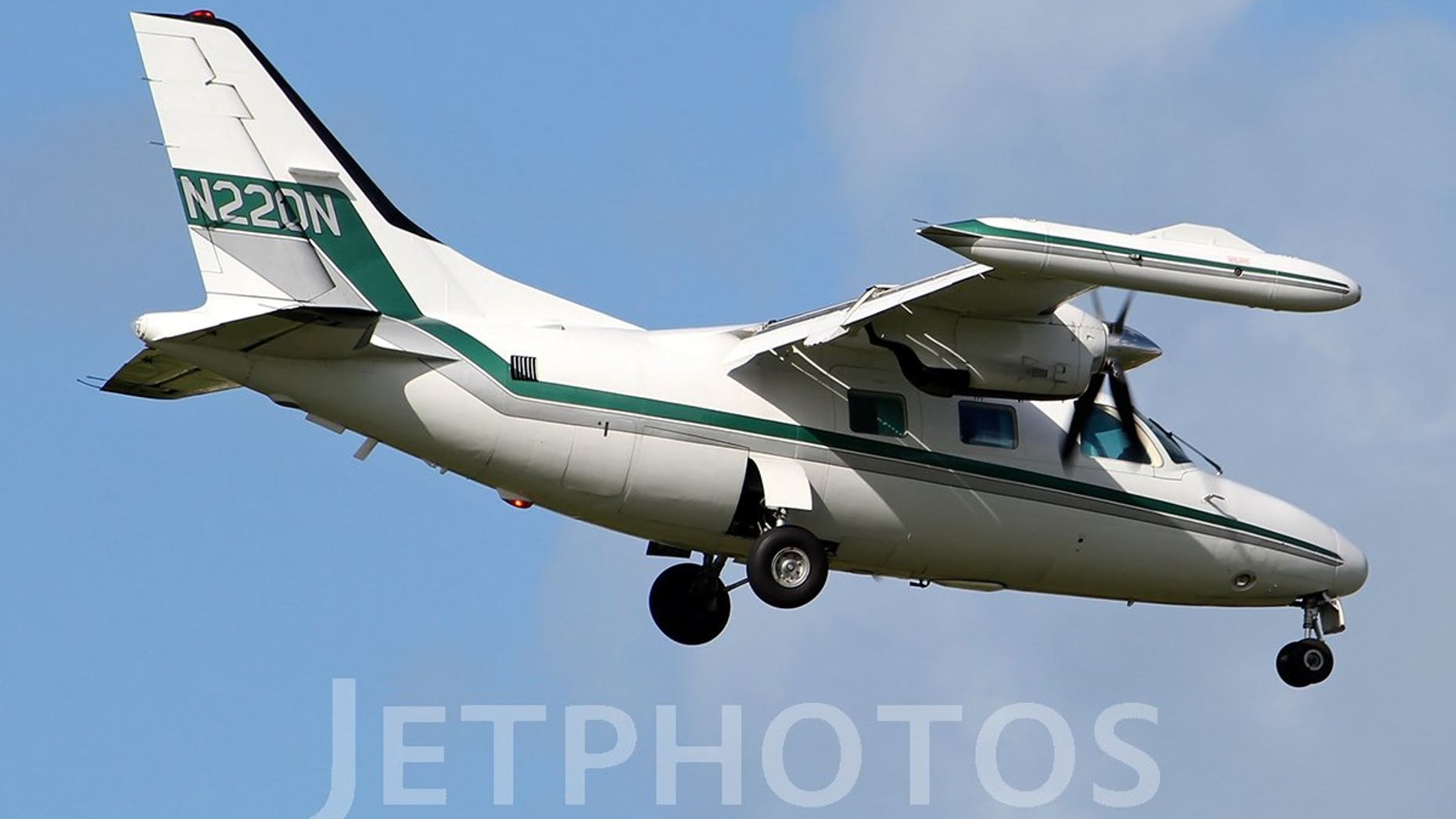 A helicopter search crew found debris near the Bahamas on Tuesday while looking for an airplane with four passengers, including two children, that vanished a day before.
The debris and an oil slick were spotted about 15 miles from the coast of Eleuthera, according to the United States Coast Guard. It's unclear if it came from the missing plane, according to Marilyn Fajardo, a Coast Guard spokeswoman in Miami.
"We are still searching for survivors," she said.
The MU-2B airplane heading to Titusville, Florida lost radar and radio contact just after 2 p.m. Monday, about 37 miles east of the island. The plane departed from Borinquen, Puerto Rico about 11 a.m. that day.
NEW JERSEY PLANE CRASH: INVESTIGATORS NEAR TETERBORO LOOK INTO CAUSE
Jennifer Blumin, 40, of New York, Nathan Ulrich, 52, of Lee, New Hampshire, and Blumin's 4-year-old and 10-year-old sons were on board.
Blumin was founder and CEO of Skylight Group, which provides event space around New York City, specializing in the fashion industry.
The company confirmed she and members of her family were on the plane in a statement.
"Her family is working with investigators and we politely ask that you respect their privacy at this time," the company said.
MARYLAND BUS CRASH: AT LEAST 30 INJURED, MOSTLY CHILDREN
Ulrich, who was listed as the pilot of the plane, is the co-founder of Xootr, a company that makes adult scooter, according to Fox 5 NY. 
It's unclear who was flying the plane at the time, Lt. Cmdr. Ryan Kelly, a Coast Guard spokesman, said. Blumin owned the plane through a consulting company, according to New York State and aviation records.
The Coast Guard deployed aerial search crews on Monday and Tuesday. U.S. Customs and Border Patrol and the Royal Bahamas Defense Force also assisted with the search.
The Associated Press contributed to this report. 
Click here for more from Fox 5 NY.