Death toll in Algerian plane crash reduced to 76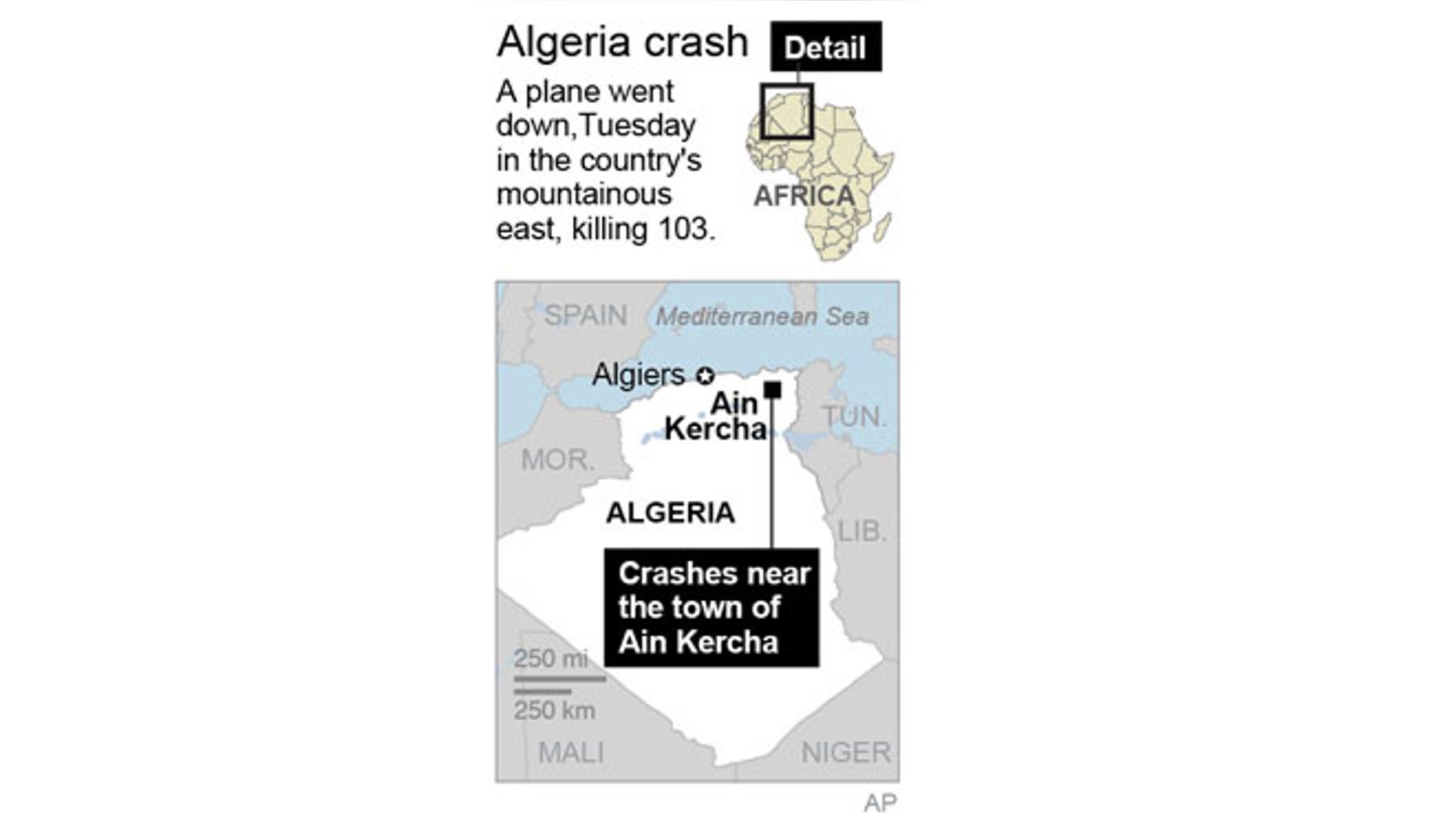 ALGIERS, Algeria – Algeria's civil defense has reduced the death toll in Tuesday's crash of a military transport by one to 76, with a sole survivor suffering from head injuries.
Lt. Nassim Bernaoui of Algerian Civil Defense said Wednesday there were a total of 77 people on the plane and the bodies were transferred to the military hospital at Constantine, the largest city near the crash.
The Algerian military transport slammed into a mountain in the east of the country due to high winds and snow storms, said a military statement Tuesday, which initially had said there were 77 dead with one survivor. There was no explanation for the change.
Bernaoui said recovery operations in the rugged region continued until the early hours of the morning with nearly 500 men involved.