Deal to restructure Puerto Rico's troubled power utility's debt falls apart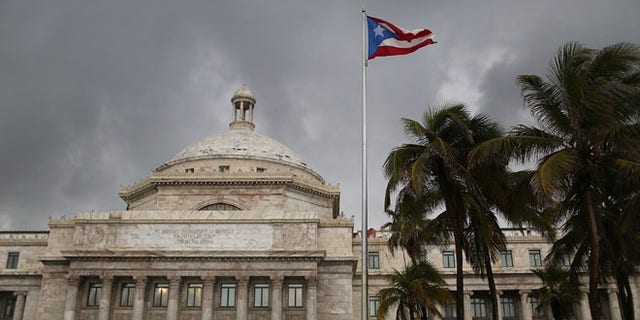 SAN JUAN, Puerto Rico (AP) – A deal to restructure Puerto Rico's troubled power utility's $8.2 billion bond debt fell apart early Saturday, after lawmakers missed a Friday midnight deadline to approve key conditions for the proposed bond swap, including putting a debt payment charge directly on customers' bills.
The agreement reached with 70 percent of the Puerto Rico Electric Power Authority's bondholders would have cut its debt by $600 million and relaxed terms on more than $700 million in debt payments in return for the more secure new bonds. Officials warn the utility will run out of cash by summer without debt restructuring, possibly prompting power cuts.
Bondholders offered to extend the legislative deadline but wanted to change terms of a $115 million loan that would have provided liquidity to PREPA, but the authority found the new conditions unacceptable.
"We are disappointed that the (bondholder) group did not grant our requested extension. PREPA remains willing to continue discussions," said the authority's chief restructuring officer, Lisa Donahue. She said bond insurers and bank lenders agreed to the extension without changing terms of the loan.
Representatives of the bondholders issued a statement describing the authority's stance as "extremely disappointing and perplexing," but adding, "We continue to remain open to reaching a deal with PREPA and it is our sincere hope that they reconsider their position and assume postures beneficial to the people of Puerto Rico."
Bondholders and PREPA officials said they expected lawmakers to approve the legislation in the next few weeks.
Officials have pointed to the power utility deal as model for other debt restructuring negotiations as Puerto Rico seeks relief from creditors who hold nearly $72 billion of debt across 18 different indebted government entities. Gov. Alejandro García Padilla announced last June that the commonwealth could not pay its debt in the midst of a decade-long economic slide