Deadly airstrikes hit northern Syria as talks stall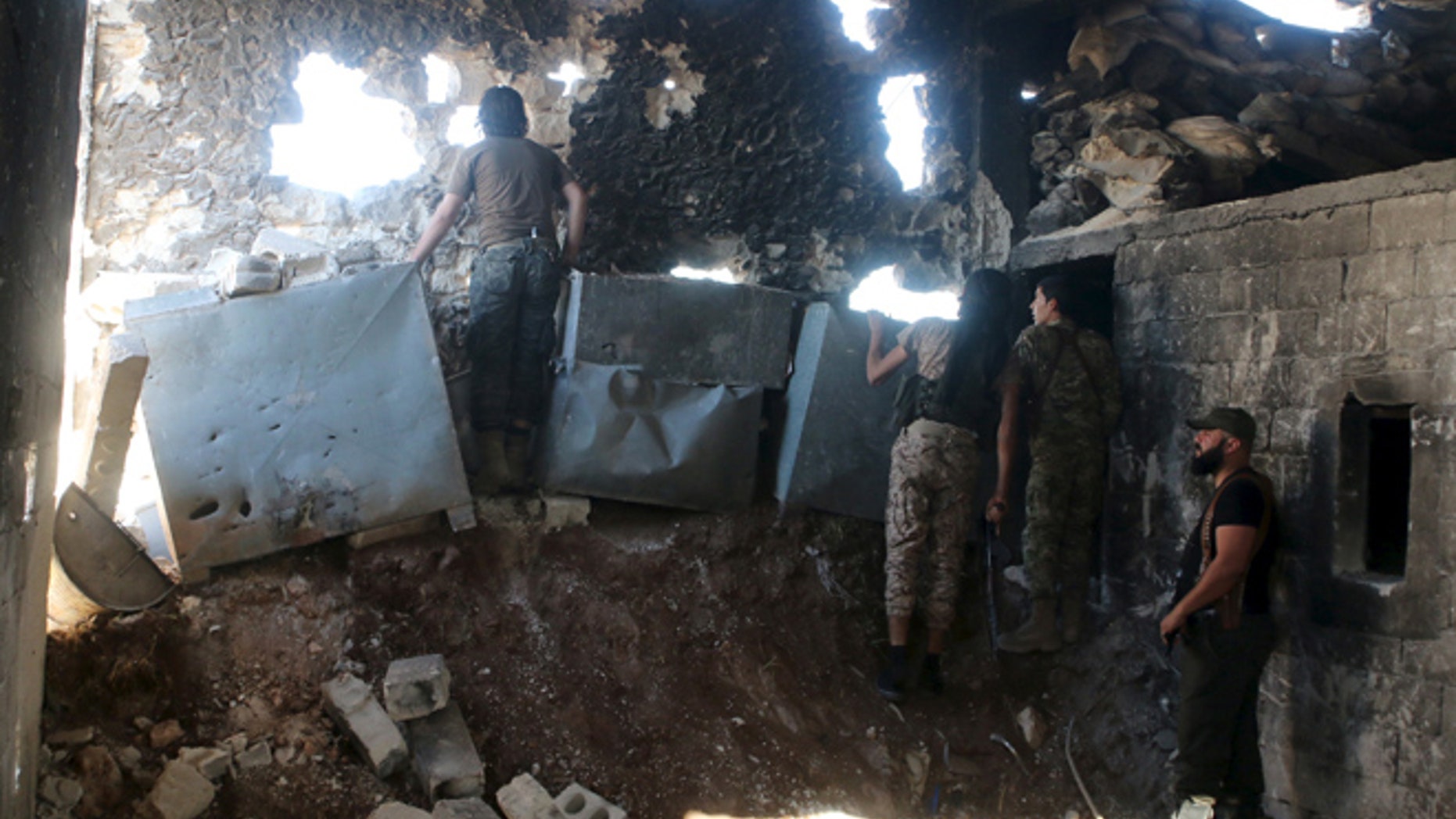 At least 18 people were killed Friday when airstrikes hit several rebel-held neighborhoods in Syria's contested northern city of Aleppo, anti-government activists said, an escalation that placed added strain on a fragile cease-fire.
Aleppo, Syria's largest city and former commercial center, has seen sporadic clashes since the cease-fire took effect in late February, as government troops have advanced, boxing in opposition-held areas from all sides except for a corridor from the northwestern edge of the city.
The Britain-based Syrian Observatory for Human Rights said at least 19 people were killed in the airstrikes in Aleppo's Bustan al-Qasr neighborhood and other parts of the city controlled by rebels.  The Observatory described the series of airstrikes as the most intense on the city since the cease-fire began. The Local Coordination Committees, an activist-operated media outlet, said at least 18 people were killed in Friday's airstrikes.
The February cease-fire has been teetering amid rising violence. U.N.-brokered talks in Geneva to resolve the Syria conflict have been bogged down after the Saudi-backed opposition delegation suspended its participation and the warring sides traded accusations.
The High Negotiations Committee, which represents most of the opposition at the U.N.-brokered talks, accuses the government of repeatedly violating the U.S. and Russian-brokered cease-fire, illegally detaining thousands of people and blocking humanitarian aid access.
France's foreign minister, Jean-Marc Ayrault, warned that the negotiations over Syria's political future have entered a "danger zone."
Speaking with reporters in Paris, he said that humanitarian access to besieged areas "must be total" and that there have been "too many fetters."
The Syrian government's envoy to peace talks in Geneva, Bashar Ja'afari, defended his government's record on humanitarian aid, lashing out at the opposition for shedding "crocodile tears" about alleged humanitarian aid lapses.
Ja'afari spoke to reporters at U.N. offices in Geneva where indirect peace talks and other meetings on Syria's crisis have been held in recent months. He said his delegation will meet with U.N. mediator Staffan de Mistura again on Monday.
Also Friday, a government plane crashed southeast of Damascus, and an Islamic State website said the extremist group, which operates in the area, downed the MIG-23. There was no immediate comment from the Syrian government.
Meanwhile, Kurdish activists said Syrian government forces and Kurdish fighters are clashing for a third day in the northeastern city of Qamishli, with at least seven people killed. Lezkin Ibrahim, a Kurdish media activist in Qamishli, said the fighting Friday was concentrated in the city center, forcing residents to stay indoors and shops to close.
He said Hawar news, the outlet where he works, has recorded 10 civilians and six Kurdish fighters killed. He said the wounded are being taken to neighboring towns for treatment because local hospitals are blocked by the fighting.
The Observatory, which monitors the conflict through activists on the ground, said the clashes killed seven, including a child and a woman.
Kurdish forces, who have carved out a zone of semi-autonomy in northern Syria, seized the Alaya prison in Qamishli on Thursday after government forces inside it surrendered.
Ibrahim said the fighting started after government forces attacked a Kurdish security patrol, killing two of its members on Tuesday. He said the government has shelled the city for the first time, and that government helicopters flew over the city on Friday.