Daughter of Polish independence leader Jozef Pilsudski dies at 94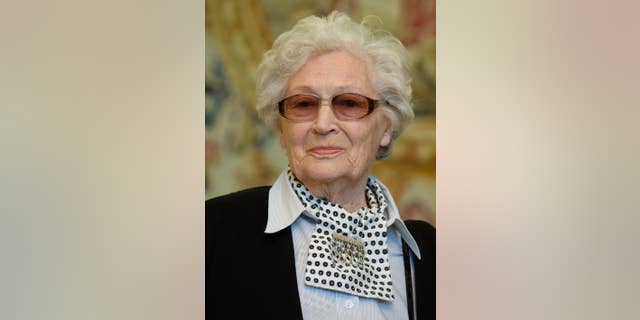 WARSAW, Poland – Jadwiga Pilsudska-Jaraczewska, a World War II pilot and a daughter of Marshal Jozef Pilsudski, the father of Poland's independence, has died at the age of 94.
The Jozef Pilsudski Museum in Sulejowek, a town near Warsaw, said Pilsudska-Jaraczewska died Sunday.
She was the younger of two daughters of the celebrated military leader who helped Poland regain its independence at the end of World War I after being wiped off the map for 123 years. He also commanded Polish troops in a stunning 1920 victory against Russian Bolshevik forces known as the Miracle on the Vistula that turned the tide in Poland's favor during the Polish-Bolshevik war of 1919-1920.
He went on to guide the country in a sometimes dictatorial manner until his death in 1935.
Both daughters fled Poland in 1939 after the Nazi invasion and settled in Britain. There Pilsudska-Jaraczewska was among the female pilots for Britain's Air Transport Auxiliary, a civilian organization that cooperated with the Royal Air Force.
In 1944 she married a Polish Navy officer, Lt. Andrzej Jaraczewski. She later earned a degree in architecture and in her free time worked for the Polish immigrant community.
Both sisters returned to Warsaw after the fall of communism in 1989. Her sister, Wanda Pilsudska, died in 2001.
Jadwiga was born Feb. 28, 1920, as the second out-of-wedlock daughter of Pilsudski and his companion Aleksandra Szczerbinska. At the time he was unable to marry Szczerbinska because his first wife refused a divorce. They married after Pilsudski's first wife died in 1921.
From their earliest years Pilsudski's daughters joined him in public appearances. They lived for a time in Belweder, a Warsaw palace that is now a presidential residence.
She is survived by a daughter, Joanna, and son, Krzysztof. Her funeral will be held Friday in Warsaw's Karol Boromeusz church.