Dad's lame idea for a birthday present, a lottery ticket, hits $4M jackpot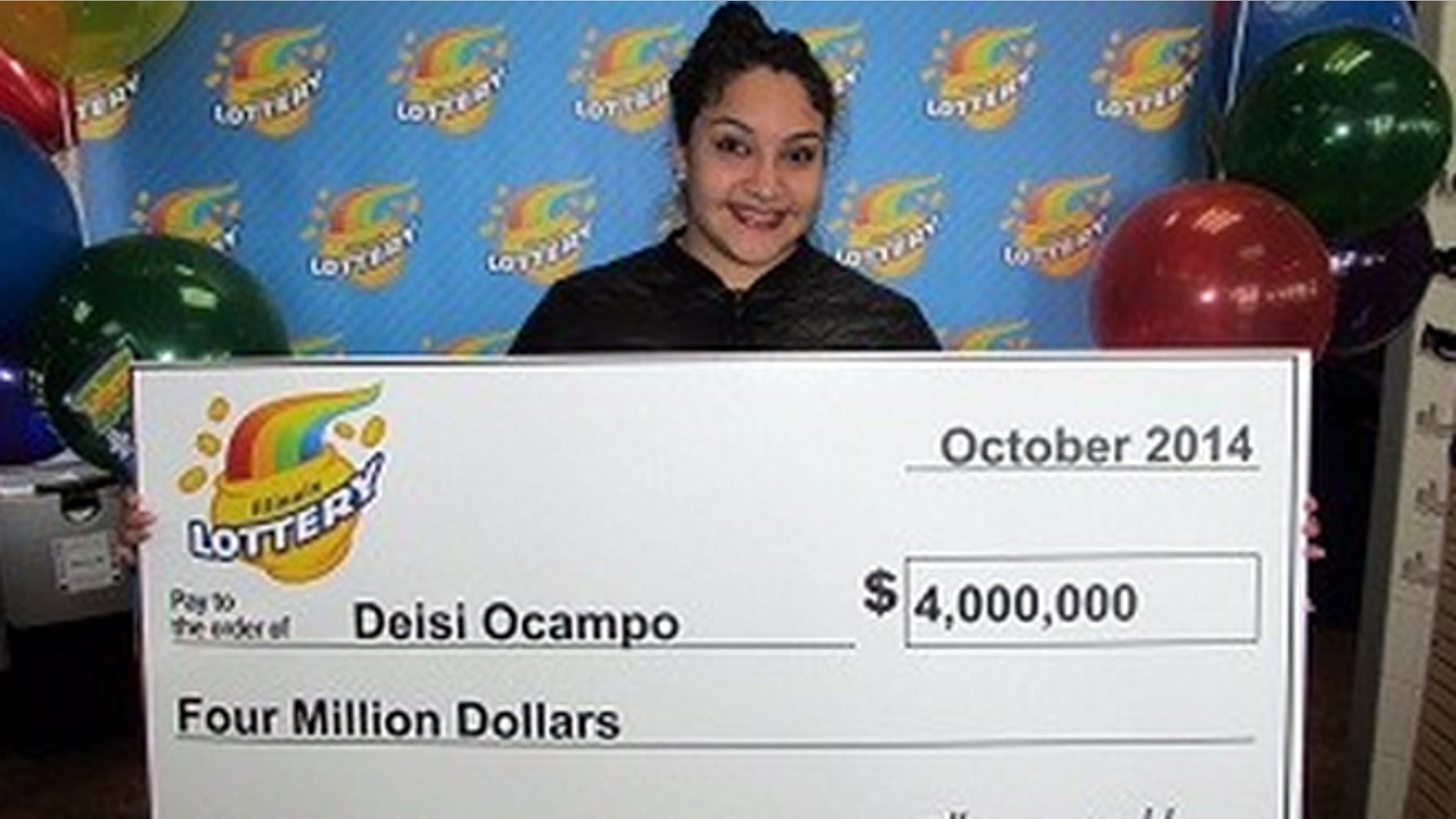 Lottery tickets are generally considered bad birthday presents. They rarely net any money and basically mean that the person giving the ticket forgot to get you something better.
Then again, there is the case of Deisi Ocampo.
The 19-year-old Chicago girl was given two Illinois $100 Million Money Mania instant tickets by her father and one of them turned out to be worth $4 million.
"My dad handed me two $100 Million Money Mania instant tickets and said 'happy birthday,'" Ocampo told the Illinois Lottery. "It turned out to be the best birthday present ever!"
At first Ocampo didn't put much thought into her dad's birthday present, but on October 7 – the day after her birthday – she was on her way to work when she remembered she had not scratched her two instant tickets. The first ticket didn't net her any prizes, but when she started scratching off the second ticket she saw that she had just become an instant-millionaire.
"I started sweating," she said. "I couldn't believe it was possible. I worked the whole day without saying a word to anyone!"
After work, Ocampo rushed home to tell her stunned family the good news.
"When I told my dad I won, he asked, 'How much? Five hundred dollars?' and I said, 'No dad, $4 million!'" she said.
Ocampo, who was born and raised in Chicago, is of Mexican descent and lives with her parents and sister. She told the people at the Illinois Lottery that she plans to use part of her windfall lotto win to buy her family a new home and help pay for her college education.
The teen currently works in a clothing store while attending college to become a nurse.
"This lottery win will make it easier to pursue my dream of completing my degree and becoming a nurse," she said.
Ocampo was presented with a giant version of her $4 million check at the Chicago gas station where her father bought the ticket. The store was also given a $40,000 check for selling the ticket.
The $4 million lottery win is the largest prize in the $100 Million Money Mania, which is a $20 instant game featuring over $100,000,000 in total prize money. Other two $4 million prizes and thirteen $100,000 prizes have not yet been claimed, so if you live in Illinois and have a loved one's birthday coming up…
Well it's just a suggestion.
Follow us on twitter.com/foxnewslatino
Like us at facebook.com/foxnewslatino