Cyclone Mekunu raises fears as it nears Arabian Peninsula, at least 40 already reported missing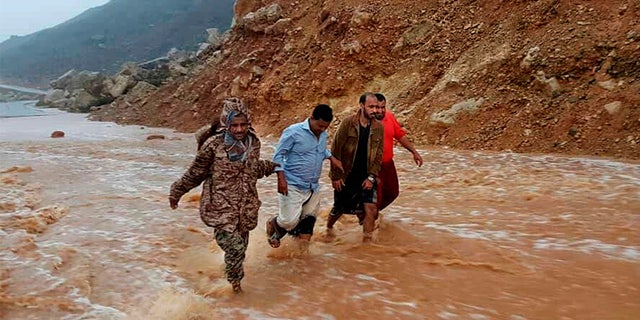 NEWYou can now listen to Fox News articles!
A powerful cyclone is raising fears of flash flooding and mudslides in the Arabian Peninsula after it lashed an island off the coast of Yemen, washing away thousands of animals and leaving at least 40 people missing.
Cyclone Mekunu's outer bands were already dumping heavy rain and bending palm trees in Oman Friday after wreaking havoc on Socotra. It is expected to make landfall early Saturday near Salalah, Oman's third-largest city and home to some 200,000 people close to the country's border with war-ravaged Yemen, according to the Associated Press.
Omani forecasters warned Salalah and the surrounding area would get at least 7.87 inches of rain, over twice the amount of rain this city typically gets in a year.
India's Meteorological Department said the storm packed maximum sustained winds of 99-106 miles per hour, with gusts of up to 118 mph.
"Salalah is expected to experience maximum wind and maximum rainfall and also the maximum storm surge," said Mrutyunjay Mohapatra of the department.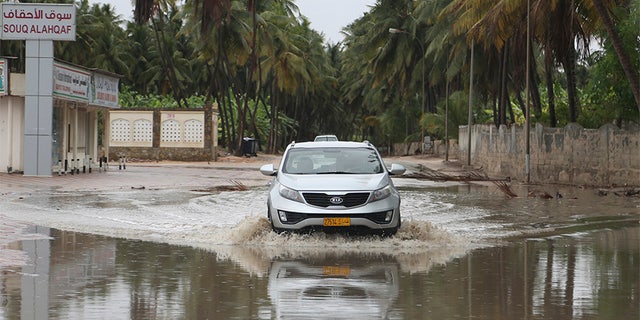 Already at least 40 people, including Yemenis, Indians and Sudanese, were reported missing on Socotra, where flash floods washed away animals and cut power lines on the isle in the Arabian Sea. Officials feared some may be dead.
Conditions quickly deteriorated in Salalah after sunrise Friday, with winds and rain beginning to pick up. Strong waves smashed into empty tourist beaches. Many holidaymakers fled the storm Thursday night before Salalah International Airport closed. The Port of Salalah — a key gateway for the country — also closed, its cranes secured against the pounding rain.
Streets quickly emptied across the city. Standing water covered roads and caused at least one car to hydroplane and flip over.
Later, a municipal worker on a massive loader used its bucket to tear into a road median to drain a flooded street, showing how desperate the situation could become.
Authorities remained worried about flash flooding in the area's valleys and potential mudslides down its nearby cloud-shrouded mountains.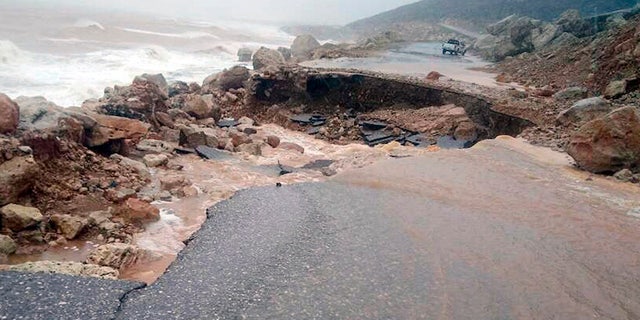 A sizable police presence has already fanned out across Salalah, the hometown of Oman's longtime ruler Sultan Qaboos bin Said.
"Of course, for the citizen there is going to be a sense of fear of the consequences that can happen," said Brig. Gen. Mohsin bin Ahmed al-Abri, the commander of Dhofar governorate's police. "We have been through a few similar cases and there were losses in properties and also in human life as well. But one has to take precautions and work on that basis."
As torrential rains poured down, local authorities opened schools to shelter those whose homes are at risk. About 600 people, mostly laborers, huddled at the West Salalah School, some sleeping on mattresses on the floors of classrooms, where math and English lesson posters hung on the walls.
Shahid Kazmi, a worker from Pakistan's Kashmir region, told The Associated Press that police moved him and others to the school. He acknowledged being a bit scared of the storm but said: "Inshallah, we are safe here."
On Socotra, authorities relocated over 230 families to sturdier buildings and other areas, including those more inland and in the island's mountains, Yemeni security officials said, speaking on condition of anonymity because they were not authorized to talk to reporters.
Flash floods engulfed Socotra streets, cutting electricity and communication lines, they said. At least 40 people were missing, they added. Some humanitarian aid from Saudi Arabia and the United Arab Emirates arrived on the island just hours after the cyclone receded.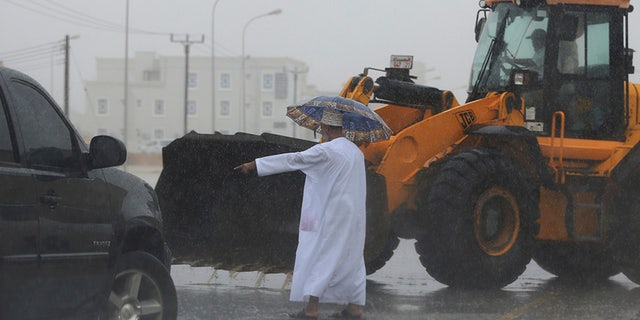 The officials said heavy rains pummeled Yemen's easternmost province of al-Mahra, along the nation's border with Oman.
Socotra Gov. Ramzy Mahrous said one ship sank and two others ran aground in the storm, initially saying authorities believed 17 people were missing.
"We consider them dead," the governor said.
Yemen's self-exiled President Abed Rabbo Mansour Hadi issued a statement ordering troops under his command on the island to help citizens, deliver supplies and reopen roads.
The island, listed by UNESCO as a World Heritage Site, has been the focus of a dispute between the UAE and Yemen's internationally recognized government amid that country's war after Shiite rebels, known as Houthis, seized the Yemeni capital, Sanaa.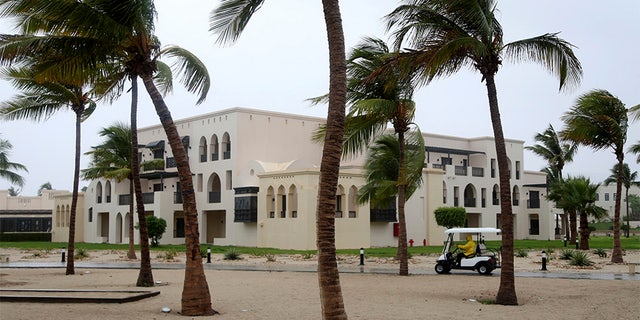 Socotra has a unique ecosystem and is home to rare plants, snails and reptiles that can be found nowhere else on the planet. It is known for its flower-and-fruit bearing dragon blood tree, which resembles an umbrella and gets its name from the dark red sap it secretes.
A cyclone is the same as a hurricane or a typhoon; their names only change because of their location. Hurricanes are spawned east of the international date line. Typhoons develop west of the line and are known as cyclones in the Indian Ocean and Australia.
Mekunu, which means "mullet" in Dhivehi, the language spoken in the Maldives, is on track to potentially be the same strength as a Category 2 hurricane at landfall. It also comes just days after Cyclone Sagar struck Somalia.
The Associated Press contributed to this report