Cuban migrant dies while stranded on Panama-Costa Rica border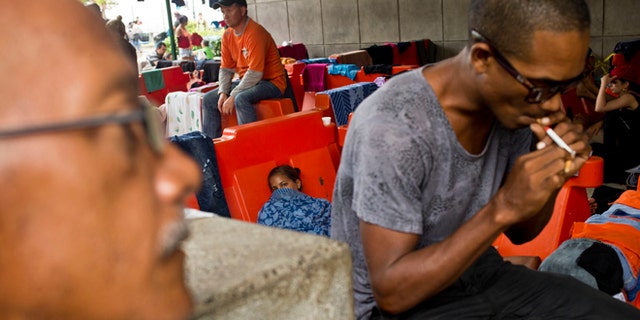 PANAMA CITY (AP) – A Cuban migrant has died of flu symptoms while stranded on the Panama-Costa Rica border along with hundreds of other Cubans who have been trying to reach the United States.
Panamanian health authorities say the 53-year-old man died Monday night of severe respiratory problems after being examined at a local hospital.
As a result of the death, authorities plan to roll out a vaccine and illness prevention campaign among the roughly 1,000 Cubans stuck in makeshift shelters in Panama.
The death comes as thousands of Cubans are migrating through Central America in fear that warming U.S.-Cuban relations could end their special immigration privileges in the United States.
Like us on Facebook
Follow us on Twitter & Instagram