Cuba sees closer cooperation with N. Korea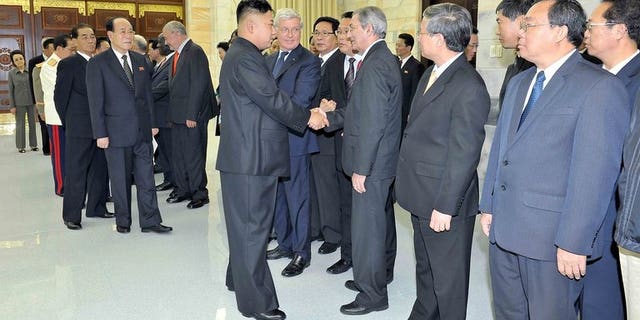 NEWYou can now listen to Fox News articles!
HAVANA (AFP) – Cuba said Tuesday it was looking forward to closer cooperation with North Korea after "favorable" talks in Pyongyang.
The positive assessment of relations between the two communist-ruled states comes three weeks after the seizure in Panama of a North Korean cargo ship loaded with undeclared Cuban arms, including two MiG-21 fighter jets.
Prensa Latina, the state-run Cuban news agency, said the talks in Pyongyang were held on the sidelines of recent celebrations marking the 60th anniversary of the end of the Korean War.
"I have an extraordinarily good impression of the exchange of views, which will make possible the consolidation of ties and a broadening of mutual cooperation," Jose Ramon Balaguer, head of international relations of the Communist Party of Cuba, was quoted as saying.
"The dialogue with the leader of the Workers Party of Korea on issues of common interest was favorable for both political organizations," he said.
Balaguer is a veteran of the 1959 Cuban revolution and a member of the party's secretariat.
He made no mention of the controversy over the Chong Chon Gang, a North Korean freighter that was seized July 16 as it attempted to cross the Panama Canal with assorted weapons systems hidden in a cargo of sugar.
Cuba said the weapons were obsolete and were to be returned to the island after undergoing repairs in North Korea.
Panama has asked a UN Security Council team to inspect the weapons and determine if Pyongyang or Havana violated UN sanctions.