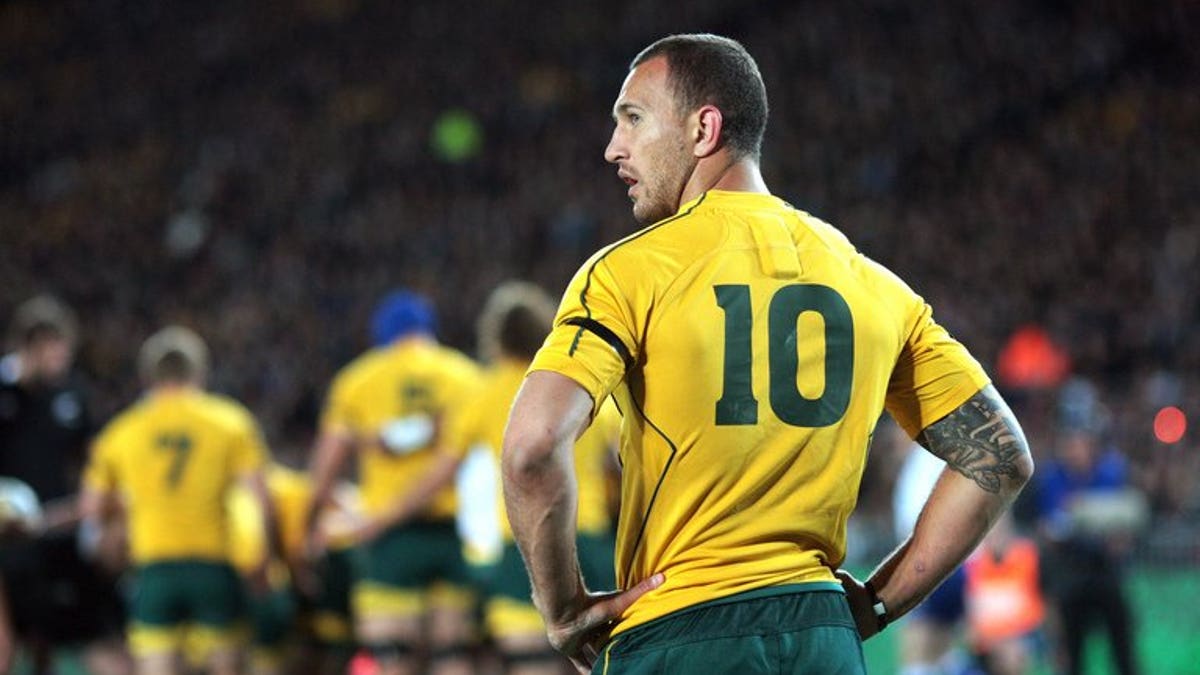 SYDNEY (AFP) – Dumped Wallaby playmaker Quade Cooper said he now expects to get "a fair go" after Ewen McKenzie's appointment as national coach.
The maverick flyhalf was ditched by previous coach Robbie Deans for Australia's losing three-match series to the British and Irish Lions, which forced the ouster of the New Zealander after five years in charge.
Cooper had a fractured relationship with Deans and said that with his Queensland Reds mentor McKenzie now at the helm, he would get a fair crack of earning a place in the Test team.
"This is not about me... and more than anything I am happy for Ewen because I know how hard he has worked and I know how much he wanted that position," Cooper told The Australian newspaper.
Asked whether he felt Deans overlooked him because of personal differences stemming back to a tweet last year in which Cooper described the Wallabies culture as "toxic", the part-time boxer was elusive.
"I know that is something a lot of people are going to ask but I am not going to get into (criticising Deans)," Cooper said.
"Of course I found it really hard to watch the Tests against the Lions. Playing Test rugby for Australia is the pinnacle of the game and that is what I wake up every morning wanting to work towards.
"Not getting the chance to do that, not being part of the squad... it hurt. But I am not going to dwell on it.
"I have no hard feelings towards Robbie Deans. I am not going to get caught up in that. I have never been one to dwell on the past. The past is the past and that's where I want to leave it."
He said he would love to pull on the Wallaby jersey again, and expected to be considered by McKenzie.
"Obviously I'd love the chance to play for the Wallabies and play under Ewen. He has done so much for me and my career -- I do feel like I owe him and I'd love the chance to repay the faith he has always shown in me," he said.
"You know you are going to get a fair go playing under Ewen."