Connecticut Cop Gets 30-Month Jail Term For Harassing And Abusing Latinos On The Streets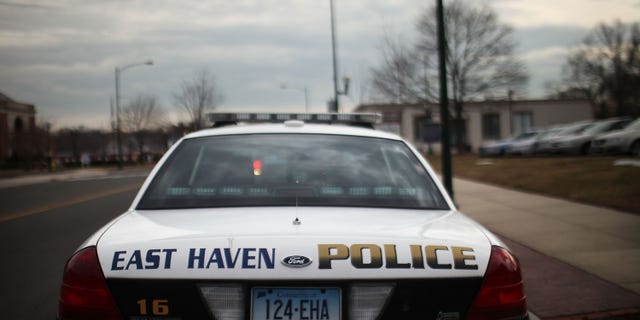 David Cari, one of two former East Haven officers convicted of violating Latinos' civil rights, was sentenced to two and one-half years in prison on Tuesday.
The sentencing of Dennis Spaulding was postponed until Thursday.
A federal jury convicted them in October of conspiring to violate the constitutional rights of Hispanics, making false arrests and filing false reports. Spaulding also was convicted of using unreasonable force.
They were among four East Haven officers charged in 2012 with harassing and abusing Hispanics. The other officers pleaded guilty and await sentencing. The arrests in 2012 culminated a four-year probe into allegations that town police routinely discriminated against some minorities.
Cari asked for a three-month prison sentence, while Spaulding is seeking home confinement and community service. Both were allowed to retire from the force.
Prosecutors sought multi-year prison sentences to send a message that no one, not even police, are above the law.
In seeking the jail terms, the Hartford Courant reported Friday, the federal agency submitted a sentencing memorandum that said the actions of Spaulding had a harmful impact on his victims.
The actions, the document said, "were an abuse of his own police power, compromised the moral and ethical obligations of his fellow officers, delegitimized the East Haven Police Department, and undermined the public's trust in law enforcement."
As for the other officer, Cari, the federal officials said that his "corrupt and contemptuous conduct demonstrates that he had no regard for the victims in East Haven who were suffering abuses from his fellow officers."
The two officers were arrested after a number of complaints that they targeted Latinos by stopping and harassing them as well as sometimes punching and kicking them while they were handcuffed.
The officers' lawyers argued that East Haven had become heavily populated by a recent wave of Latin immigrants and that some of them are involved in criminal activities.
The Associated Press contributed to this story.