Comic tells Japanese residents how to survive North Korea attack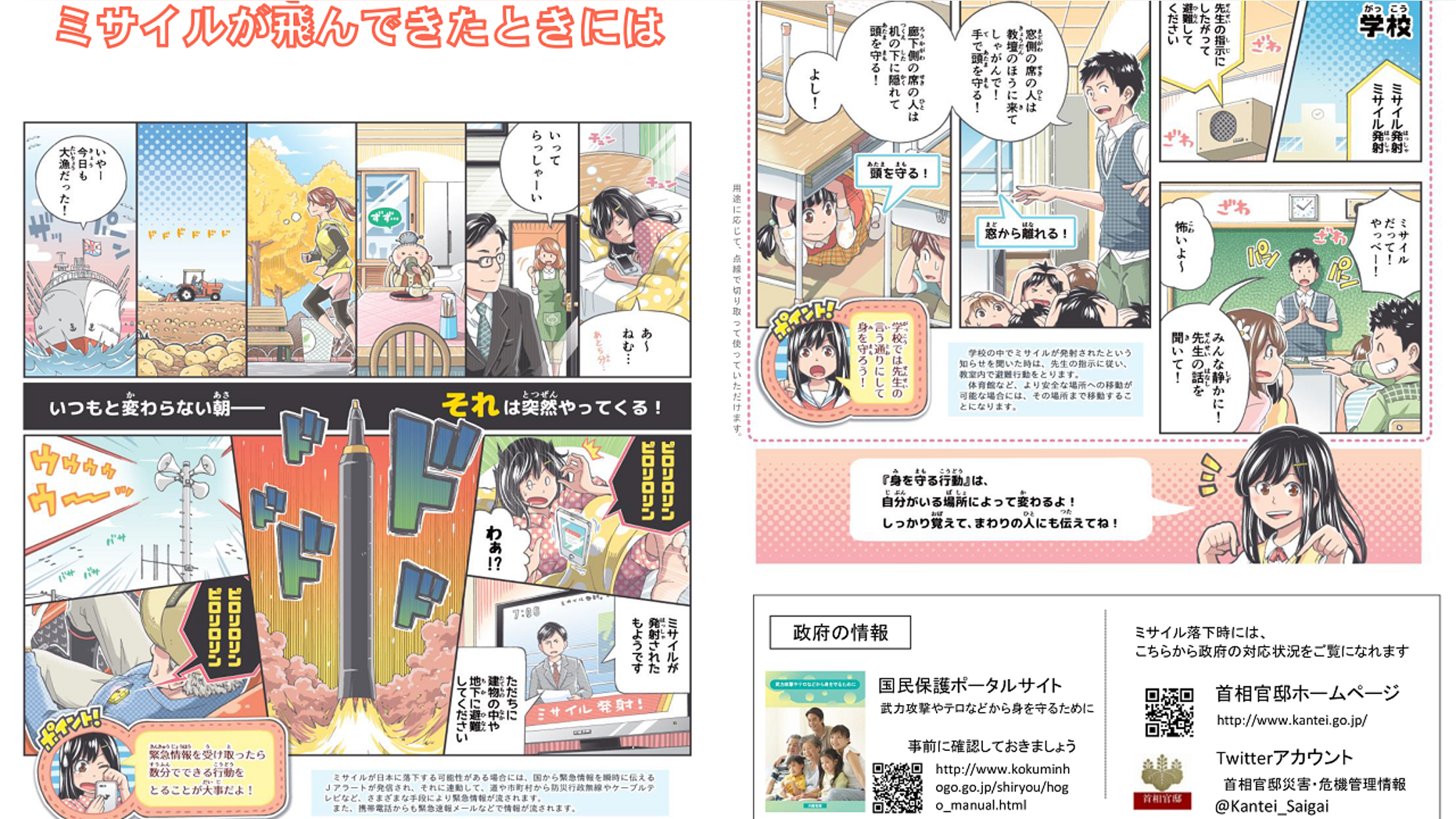 As North Korean despot Kim Jong Un threatens nearly every day to strike Japan with nuclear weapons and "sink" the nation, Japanese residents are reading comic book-style guides on how to survive a potential attack from Pyongyang.
Officials from Hokkaido's prefectural government, the northernmost island of Japan, published the Manga comic, titled "In case a missile flies over," on its official website showing what residents should do when they hear the "J-alert" alarm, which was activated both times North Korea launched an intercontinental ballistic missile over the island.
"Cover your head," a blurb in the comic states.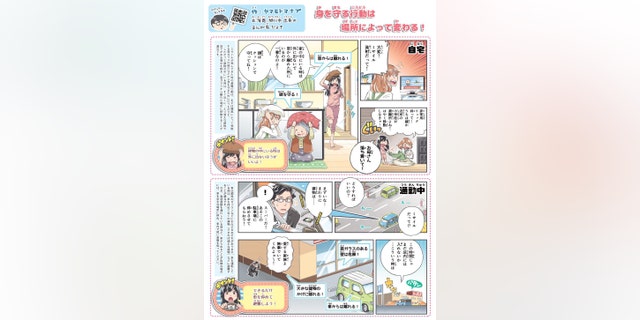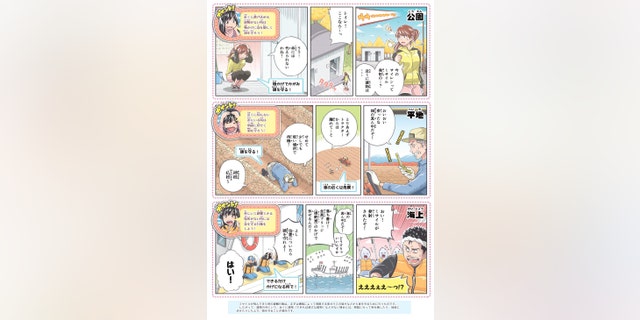 The detailed images illustrate different scenarios including "what to do" if North Korea strikes while residents are in a classroom, at home, in an open field, out at sea or driving a car. Children are depicted hiding under desks, women crouching down with cushions on their heads, and a farmer ducking in a field.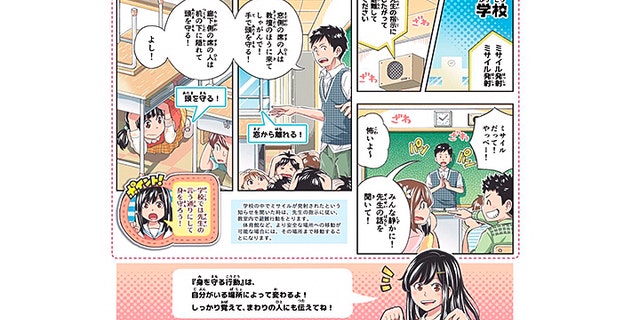 The comic, drawn by artist Manabu Yamamoto, is set to be distributed electronically to schools and other public buildings, a Hokkaido official told Channel News Asia.
"We decided to release the manga after hearing from our residents that the current manual is hard to understand," the official said.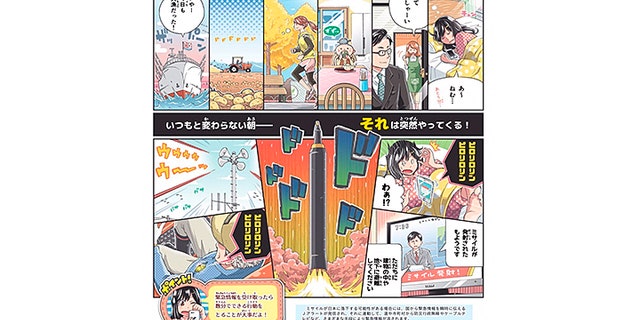 Japan has been the subject of threats by the volatile regime, which lobbed its ICBMs over Hokkaido on Aug. 29 and Sept. 15, prompting the government to issue a country-wide alert. The missiles flew too high for any of the residents on the island to see, but the message was clear.
"When it's launched, it could land here just moments later," Mitsuyo Kawamura, a seaweed farmer on Hokkaido, told Reuters. "There's nowhere to hide."
She added: "Now when I hear a loud sound, I look outside, I look out at the ocean. I feel anxious, like I never know when it will come again."
North Korea recently vowed to bring "nuclear clouds" to Japan and called Japanese Prime Minister Shinzo Abe a "headless chicken" on a "suicidal deed" to end the regime's nuclear program.
"No one knows when the touch-and-go situation will lead to a nuclear war, but if so, the Japanese archipelago will be engulfed in flames in a moment. This is too self-evident," a statement issued by North Korea's official Korean Central News Agency said.
But Japanese Prime Minister Shinzo Abe has stood firm against Kim's threats, aligning with President Trump who said "all options [are] on the table" in regards to the nuclear crisis in the Korean peninsula. Abe doubled down on Trump's words during a campaign rally and said the time for dialogue is over.
"They promised in 1994 and again in 2005 that they would abandon their nuclear program," Abe said. "But they have broken their word and developed nuclear devices and missiles. We're not going to be deceived anymore."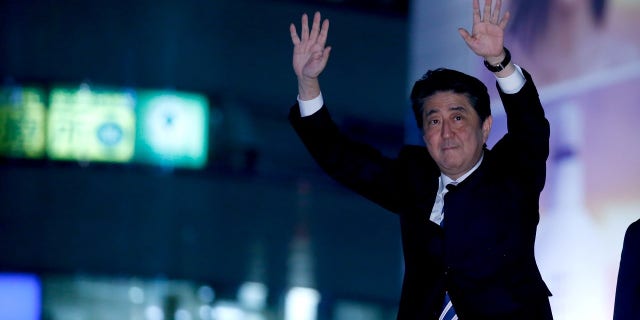 Senior officials from the U.S., South Korea and Japan met in Seoul on Wednesday to continue working on a diplomatic solution on North Korea. U.S. Deputy Secretary of State John Sullivan, however, also stressed the countries are "prepared to respond to any eventuality given" by Kim's "unpredictable" nature.
"Our objective is, throughout that campaign of pressure, to bring North Korea to the negotiating table without preconditions, so that we can achieve our objective of a denuclearized Korean Peninsula," Sullivan said at a news conference after the meeting. "Diplomacy is our primary objective and primary means to addressing the threat posed by North Korea. But we need to be prepared to respond to any eventuality given the unpredictable nature of the regime in Pyongyang."
The Associated Press contributed to this report.