Colombian Priests Hired Killers in Suspected Suicide, Prosecutors Say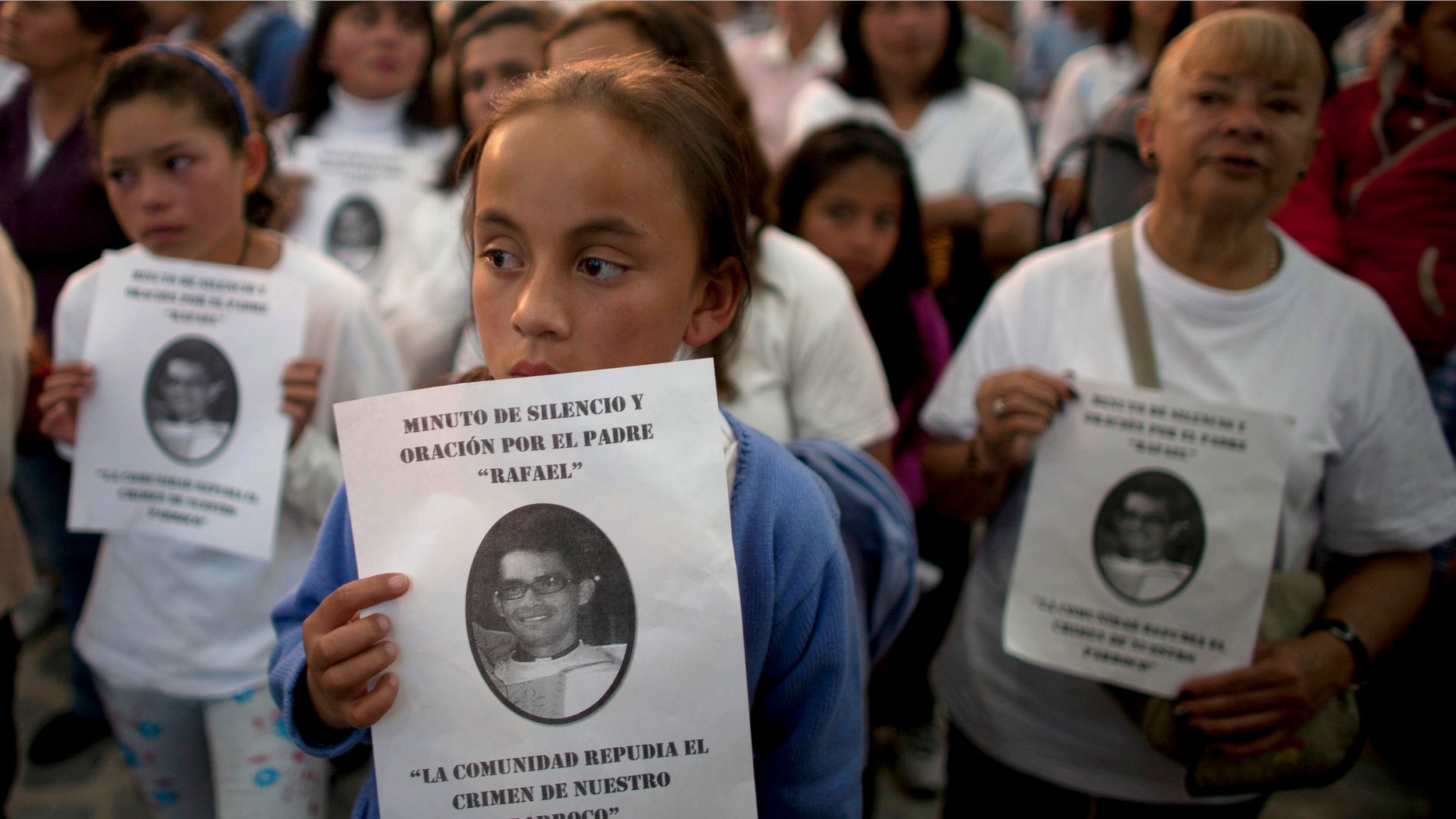 Prosecutors in Colombia allege that two priest found shot to death last year in the capital of Bogotá hired assassins to kill them after at least one of them was diagnosed with AIDS.
Maritza González of the Colombian prosecutor's office said that the two priests - Rafael Reátiga and Richard Píffano – hired the hitmen for 15 million pesos or about $8,500 because they could not bring themselves to commit suicide by jumping off a bridge as they originally planned. The priests were found in a car in southern Bogotá back in January of 2011.
Two men have been arrested for involvement in the slaying after investigators traced calls they made from the priests' phones. One of the men, Castoblanco Isidro, pled guilty and faces between 16 and 60 years in prison for the killings.
Colombia's El Tiempo newspaper reported that Isidro's alleged partner in crime, Gildardo Peñante, did not plead guilty and will instead face murder and weapons possession charges. Two other suspects have yet to be apprehended.
While family members of the two priests argued that the killings were part of a robbery attempt gone wrong, Colombian prosecutors claim that it was all part of a ruse to hide that the men wanted to be killed.
The family has also denied reports that the two priests were in a gay relationship after medical tests revealed that the 36-year-old Reatiga had AIDS.
Peru Threatens to Pass Colombia as the World's Top Grower of Coca Leaf
The two priests had been friends since their time in the seminary and frequently celebrated Mass and other religious services together.
During his final church service, Reátiga asked parishioners to pray to Santa Marta, the patron saint of lost causes, the BBC reported, while Píffano asked his parishioners to "pray for me."
This story contains material from the Associated Press.
Follow us on twitter.com/foxnewslatino
Like us at facebook.com/foxnewslatino