College professor comes under fire for telling Latina student 'This is not your word'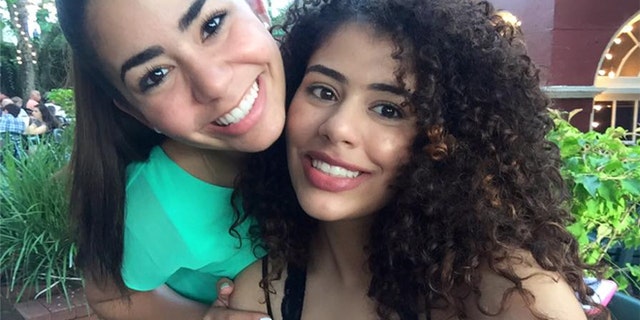 A Latina student in Boston has said that one of her professors handed back a paper she had written and told her, in front of the class, "This is not your language" before accusing her of plagiarizing.
Suffolk University sociology major Tiffany Martínez also saw that her professor had circled the word "hence" on her paper and wrote next to it "This is not your word," underlining "not" twice. On the front of the Dominican-American student's paper, the college professor also wrote "Please go back & indicate where you cut & paste."
Martínez, an aspiring professor from New York City and a first-generation college student, told BuzzFeed News that the unnamed professor had called her to the front of a senior seminar course last Thursday to receive her graded paper before making the language comment.
"She spoke loudly enough that students at the back of the room heard and asked if I was OK after class," Martínez said.
She added: "I spent the rest of the class going back through every single line, every single citation to make sure that nothing had been plagiarized, even though I knew I hadn't."
Later that day, Martínez wrote about her frustrations over attending "an institution extremely populated with high-income white counterparts."
"In this interaction, my undergraduate career was both challenged and critiqued," she wrote. "It is worth repeating how my professor assumed I could not use the word "hence," a simple transitory word that connected two relating statements. The professor assumed I could not produce quality research."
Martínez said that her blog posts generally only get around 15 views and few shares from her close friends, but that her recent post garnered thousands of likes and shares, with people commenting that they have received similar treatment from academics.
"It's surreal how overwhelmingly supportive the academic community has been, but they're also telling me, 'This isn't going to end now,'" Martínez said.
Martínez added that while she has not spoken to the professor since the incident, she did talk to the chair of Suffolk University's sociology department, who has launched an investigation.
"The head of the department is very familiar with my work and my writing," Martínez said. "He looked over my paper and had nothing but good things to say."