Closure: Body Of Drowned Miami Restaurateur Pulled Out Of Ganges River In India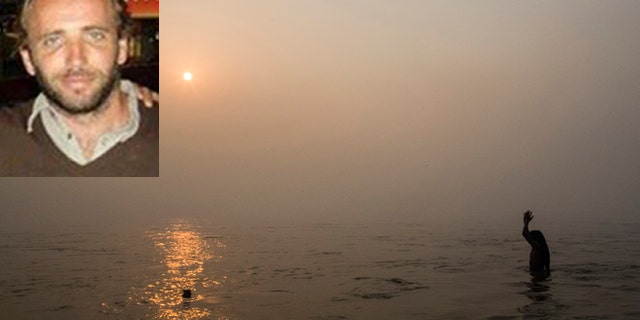 WSVN-TV - 7NEWS Miam Ft. Lauderdale News, Weather, Deco
The dead body of Héctor Rolotti – the founder of Novecento, the popular chain of Argentinian restaurants in Miami and New York City – was pulled out of the Ganges River in India on Saturday night. He was last seen alive on Monday.
The 47-year-old reportedly was walking along the riverbank near the city of Rishikesh, about 125 miles northeast of Delhi, while on a meditation retreat with his wife, Mora Barber, and 30 or so friends, when they heard one of the group call for help after getting pulled in by the current.
Rolotti and five other people jumped into the murky water; he was the only one who did not make it back to shore.
The restaurateur's disappearance drew international attention from both the United States and Argentina, where Rolotti was born. Search teams looked for him for days. His body was found Saturday by a group of locals who alerted authorities and a search team.
According to the Buenos Aires paper, La Nación, Rolotti was born in Córdoba, and received no formal culinary training before moving to New York City when he was 20. He opened his first restaurant in 1991.
Rolotti lived in Miami, but also operated Novecento restaurants in Argentina, Uruguay and Mexico. He and Barber had three kids.
"He was a tireless entrepreneur and family man, always concerned about his children, wife and parents," the restaurant group said. "Hector's great achievement with Novecento was much more than a restaurant chain. It is a meeting point for friends and communities."
Rolotti's remains were expected to be cremated in India and then brought to Miami and Argentina.
The Associated Press contributed to this report.
Follow us on twitter.com/foxnewslatino
Like us at facebook.com/foxnewslatino