CIA tip-off led to Nelson Mandela's arrest, new documentary claims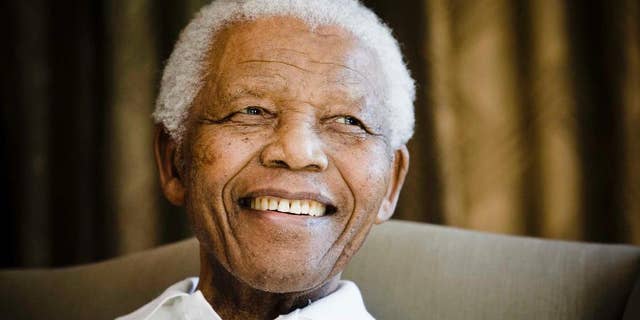 A tip from the Central Intelligence Agency to South Africa's racist apartheid government led to the arrest of Nelson Mandela in 1962, a former CIA operative claims in a new documentary.
Donald Rickard, who also served as a vice-consul based in Durban, South Africa, told British film director John Irvin that the U.S. believed Mandela to be "completely under the control of the Soviet Union", making his arrest necessary.
Rickard's claims were first reported by the Sunday Times newspaper. Irvin's documentary, "Mandela's Gun", is scheduled to be screened at the Cannes Film Festival this week.
"He could have incited a war in South Africa, the United States would have to get involved, grudgingly, and things could have gone to hell," Rickard said of Mandela. "We were teetering on the brink here and it had to be stopped, which meant Mandela had to be stopped. And I put a stop to it."
Mandela was arrested after police stopped a car he was driving at a roadblock. One of South Africa's most wanted men, Mandela was posing as a chauffeur when he was detained.
"I found out when he was coming down and how he was coming," Rickard says. "That's where I was involved and that's where Mandela was caught."
A spokesman for South Africa's ruling African National Congress called the revelation "a serious indictment" and accused the CIA of working against the country's current government.
"We have recently observed that there are efforts to undermine the democratically elected ANC government," Zizi Kodwa alleged. "They never stopped operating here."
Mandela served 27 years in prison for resisting apartheid. He was released in 1990 and was elected South Africa's first black president four years later. Acclaimed as one of the world's great statesmen, Mandela died in 2013 at the age of 95.
Mandela always denied that he had ever been a Communist. Rickard, the former CIA operative, died this past March.