Christmas Ornament Thieves Caught on Tape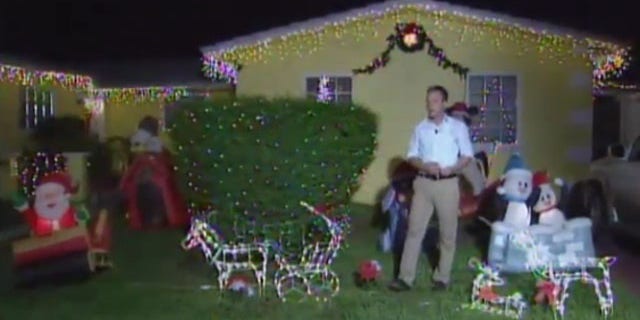 Police have arrested two women accused of stealing hundreds of dollars' worth of their neighbor's Christmas ornaments.
According to Sweetwater Police, a surveillance camera captured two thieves as they drove up to the home of Ingrid Alemendarez and stole about $500 worth of the Christmas lawn decorations outside her home, Tuesday. "This is what we would consider a grand theft," said a Sweetwater Police detective.
"[They stole] Mickey Mouse on a horse, some hugging penguins, Snoopy on a dog house, and Santa on a sled."
Alemendarez said, she found her ornaments less than a block away from her home, in the suspects' front yard.
On Thursday, Alemendarez led police to the house where she found her ornaments. 7 News captured exclusive video of police as they took into custody two women accused in the theft.
Alemendarez said, the Christmas display is significant to her, because it reminds her of her late husband.
For more stories from South Florida go to WSVN.com.
Follow us on twitter.com/foxnewslatino
Like us at facebook.com/foxnewslatino