Chipotle sales plummet 22 percent after E. coli outbreak in nine states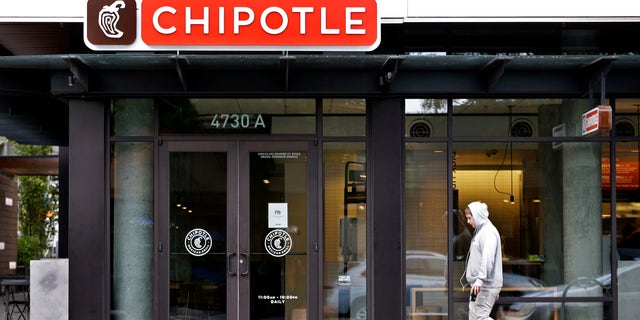 NEW YORK (AP) – Chipotle said Friday that an outbreak of E. coli linked to its restaurants sent sales plummeting by as much as 22 percent in recent weeks and that it could no longer reasonably estimate sales for next year.
The Denver-based chain said in a regulatory filing that sales trends have been "extremely volatile" since it closed restaurants in Oregon and Washington in early November as a result of the outbreak.
For the final three months of the year, it said it expects sales to be down between 8 to 11 percent at established locations if trends continue. Earnings are also expected to fall to between $2.45 and $2.85 per share for the quarter. That's down from last year's $3.84 per share.
Chipotle's stock slid more than 7 percent in after-market trading. Its shares have dropped 25 percent since mid-October.
Before rescinding its outlook Friday, the company had expected sales for 2016 to rise in the low-single digit percentages.
Earlier the day, the Centers for Disease Control and Prevention said the outbreak had expanded to nine states, with a total of 52 reported illnesses. That was up from the six states and 45 illnesses as of late November.
The agency said the most recent illness started on Nov. 13.
The majority of the illnesses have been in Oregon and Washington, where cases were initially reported at the end of October. Cases have now also been reported in California, Illinois, Maryland, Minnesota, New York, Ohio and Pennsylvania.
Of the 52 people infected, the CDC says 47 reported eating at a Chipotle restaurant the week before the illness started. The agency has not yet determined the ingredient that made people sick.
People usually get sick from Shiga toxin-producing E. coli, the bacteria commonly associated with foodborne outbreaks, for two to eight days after swallowing the germ, according to the CDC. Most infected people get diarrhea and abdominal cramps.
Chipotle, which is known for touting the quality of its ingredients, also said Friday it was tightening its food standards. It said it hired IEH Laboratories in Seattle to help improve its procedures and that it would implement testing of all produce before it is shipped to restaurants.
Chipotle said it tested ingredients before, but that it is moving to testing smaller batches and a larger number of samples. It said that no ingredients that are likely to have been linked with the outbreak remain in its restaurants.
Chris Arnold, a spokesman for Chipotle Mexican Grill Inc., said the company's local produce suppliers may not all be able to meet the new standards. The company noted that its local produce program accounts for a "relatively small percentage" of the produce it uses.