Chinese president reassures neighbors on security, slowing economy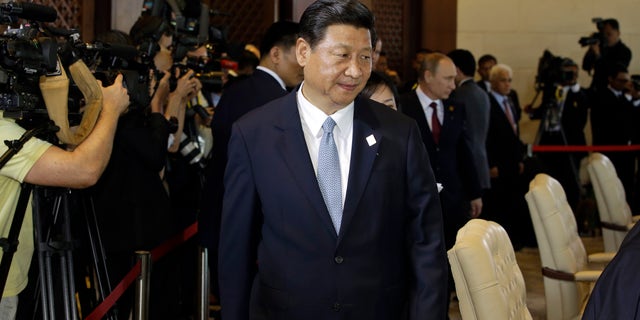 BALI, Indonesia – Chinese President Xi Jinping has told Asian business and political leaders that his country only aspires to peace and he is confident China's growth will remain robust despite a recent slowdown.
Speaking on the sidelines of the annual summit of the Asia-Pacific Economic Cooperation forum, Xi said China's economic growth and other indicators are within reasonable expectations.
He said Monday that wide-ranging reforms needed to shift China's economy away from dependence on government spending will be difficult, but not insurmountably so.
Xi, who was appointed president in March, is presiding over reforms Beijing says are needed to sustain growth in the long run after it dropped to a two-decade low of 7.5 percent in the second quarter.
The economy is forecast to grow by less than 8 percent this year.