Chinese navy holds live-fire drills in South China Sea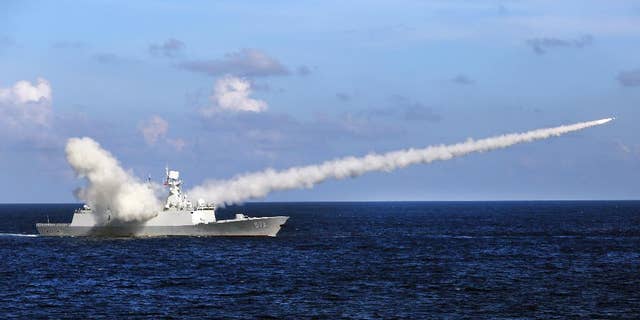 NEWYou can now listen to Fox News articles!
BEIJING – State media have reported that Chinese warships, fighter jets and submarines held live-fire war games in the South China Sea, just days ahead of an international tribunal's ruling on a challenge to Beijing's expansive claims in the waters.
China Central Television showed video Saturday of the drills, conducted by three fleets of the People's Liberation Army Navy. The footage showed missiles and torpedoes being launched from ships, jets flying in formation and releasing flares, and submarines surfacing in the water.
CCTV said the drills, held on Friday, were aimed at testing the navy's battle-readiness, and are scheduled to run till Monday.
The Hague-based tribunal will rule Tuesday in a case brought by the Philippines. China is boycotting the case and says it will not accept the verdict.