Chinese kindergarten with 'devil teachers' accused of drugging, abusing kids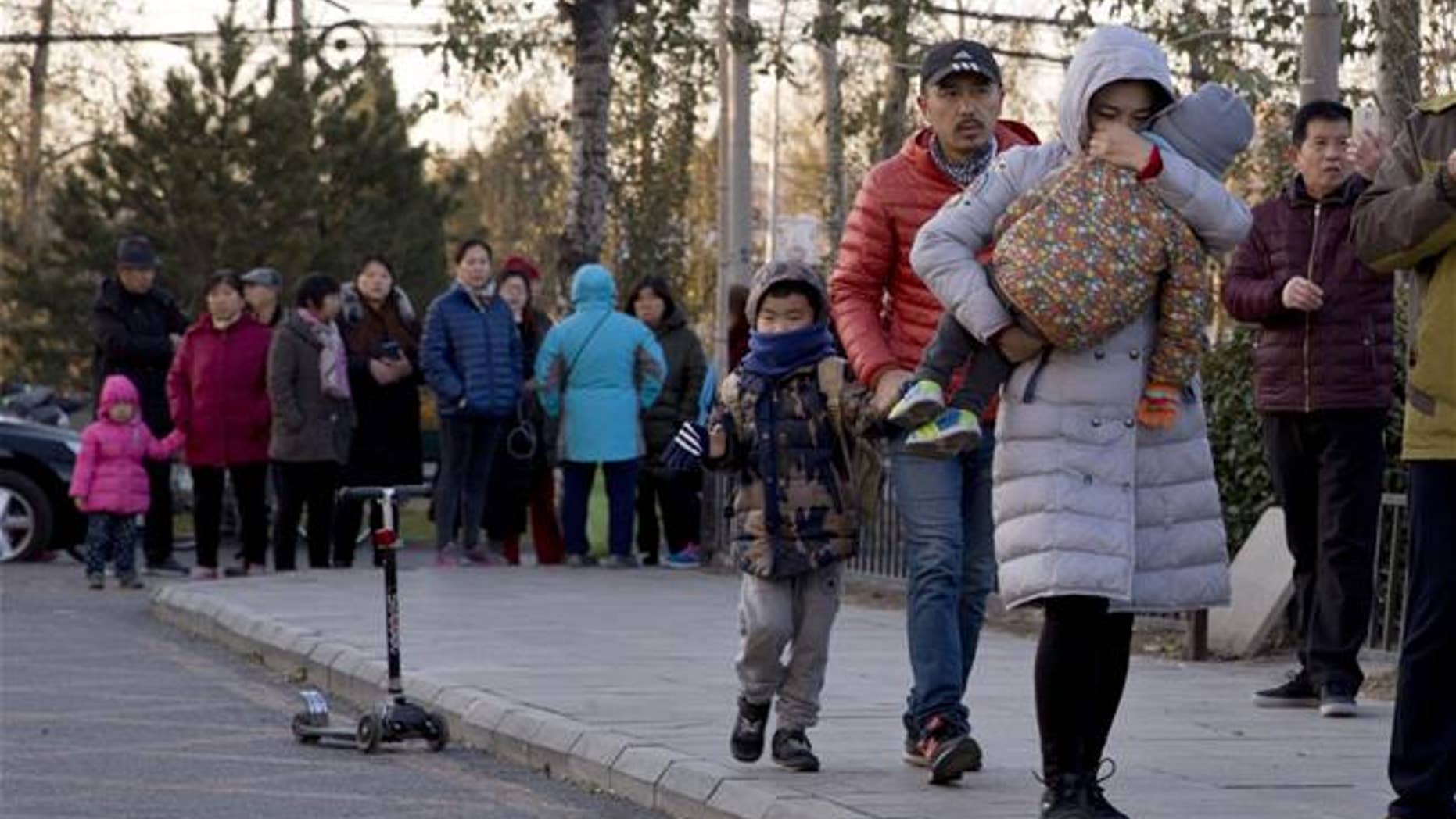 "Demand justice for these children!" That's just one message posted on Chinese social media following allegations that a Chinese kindergarten run by a company listed on the NYSE abused the kids in its charge.
Per the New York Times, parents allege teachers at RYB Kindergarten in Xintiandi in eastern Beijing made kids take their clothes off, poked them with needles, gave then pills that made them sleepy, and locked them in a dark room, though local cops and education officials haven't confirmed the allegations.
The rumors have erupted into what the Times calls a "cacophony of fury," with some parents telling the media they fear their children may even have been molested.
Underlying the outcry is Chinese citizens' overall distrust of the government and of institutions their kids attend—especially in a country where, until recently, parents doted on just one child.
Parents say the kids may have been scared into silence by "devil teachers." "The teacher told the kids, 'I've got a long, long telescope that can see right into your home, and I'll know just what you've been saying and doing," one woman told reporters.
And it's not just this facility where concerns have cropped up. Other RYB sites—the company is involved with more than 250 facilities across China—and non-RYB child care centers have also faced abuse accusations.
Cops say they're looking into allegations against the kindergarten, one of the more competitive and expensive options around: Quartz notes the monthly tuition of $750 or so is about half of an average Beijing resident's monthly salary.
Per the South China Morning Post, cops have their hands on surveillance video. Meanwhile, the Guardian reports RYB has issued a statement saying it's "deeply sorry" for the commotion.
This article originally appeared on Newser: Parents in China Outraged at Kindergarten's 'Devil Teachers'