The key to stopping the ratcheting tension between North Korea and the U.S. could be North Korea's biggest ally, China, the top U.S. general said Sunday.
Marine Corps Gen. Joseph Dunford, chairman of the Joint Chiefs of Staff, said during his trip to Asia that "effective military-to-military" ties between the U.S. and China are key. He added that he would continue building his relationship with Gen. Fang Fenghui, the head of the People's Liberation Army's joint staff department.
"As a military leader, I've got to make sure that the president does have viable military options in the event that the diplomatic and economic pressurization campaign fails," Dunford said, according to VOA News. Still, he added, "We're all looking to get out of this situation without a war."
Dunford is expected to meet with leaders in China, South Korea and Japan during his trip. He added that he wanted to underscore the United States' "ironclad commitment" to its alliance with Seoul and Tokyo.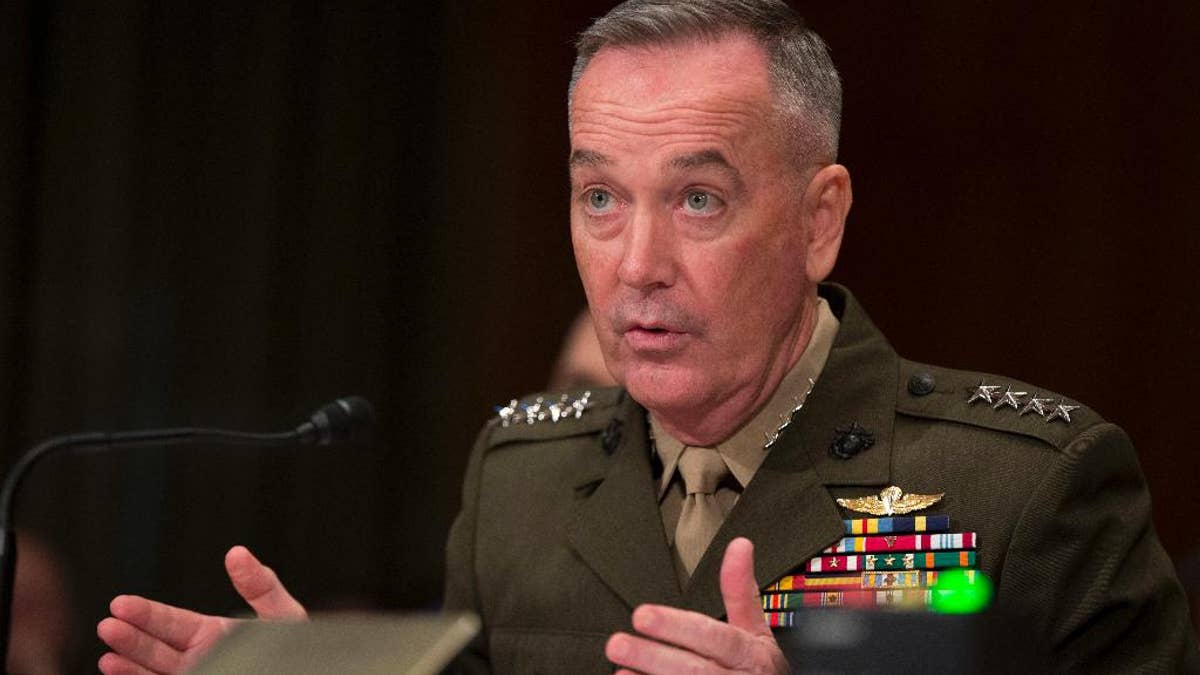 Beijing is North Korea's biggest economic partner and source of aid.
CIA Director Mike Pompeo and Army Lt. Gen. H.R. McMaster, President Trump's national security adviser, tried to provide assurances that a conflict is avoidable, while also supporting Trump's tough talk. They said the United States and its allies no longer can afford to stand by as North Korean dictator Kim Jong Un pushes ahead with the development of a nuclear-tipped intercontinental ballistic missile.
CIA CHIEF DEFENDS TRUMP ON NORTH KOREA
Pompeo said "there's nothing imminent today," in response to a question about how worried should people be over the escalating tensions, on "Fox News Sunday." He told Chris Wallace the U.S. has a "pretty good idea" of North Korea's intentions, but Pompeo declined to provide specifics. The CIA chief described Kim as "rational" and responsive to "adverse circumstances."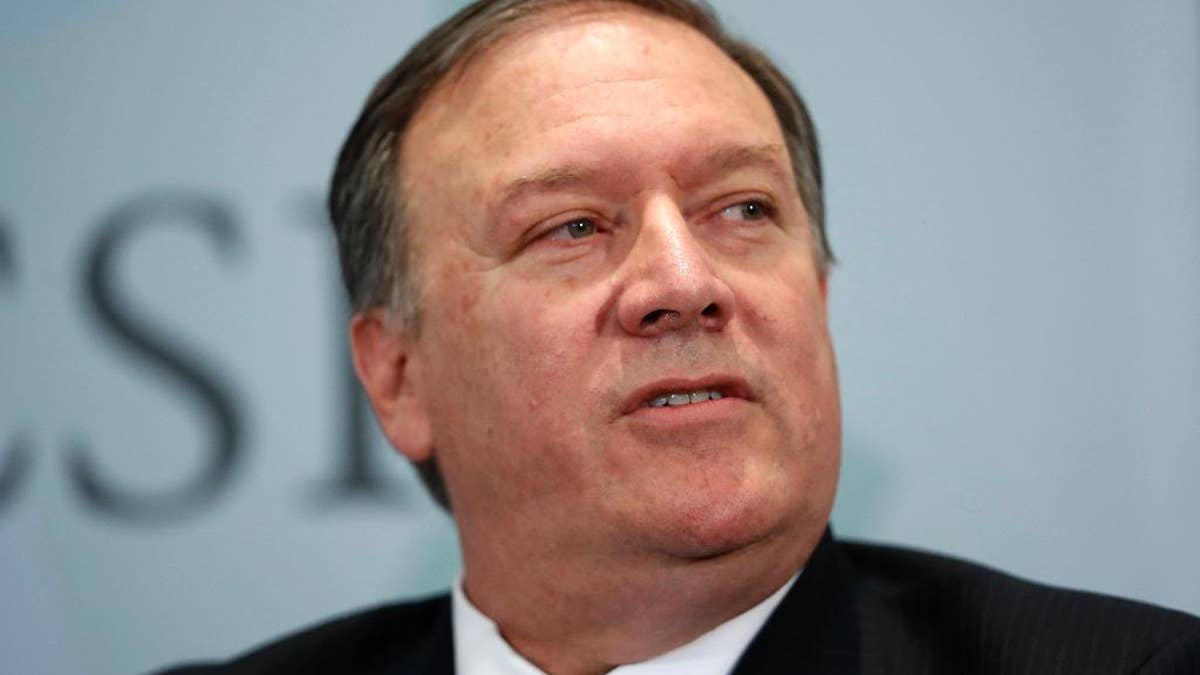 "The reaction in North Korea that we are intending to get is an is an understanding that America is no longer going to have the strategic patience that it's had that has permitted him to continue to develop his weapons program," Pompeo said. "It's that straightforward."
"We're not closer to war than a week ago but we are closer to war than we were a decade ago," McMaster said on ABC News' "This Week," adding that the Trump administration is prepared to deal militarily with North Korea if necessary.
But he stressed that the U.S. is pursuing "a very determined diplomatic effort" led by Secretary of State Rex Tillerson that's coupled with new financial sanctions to dissuade North Korean leader Kim Jong Un from further provocations.
"The U.S. military is locked and loaded every day," McMaster said, repeating Trump's threat.
The Associated Press contributed to this report.