China says US is wasting money on sending ships to South China Sea: report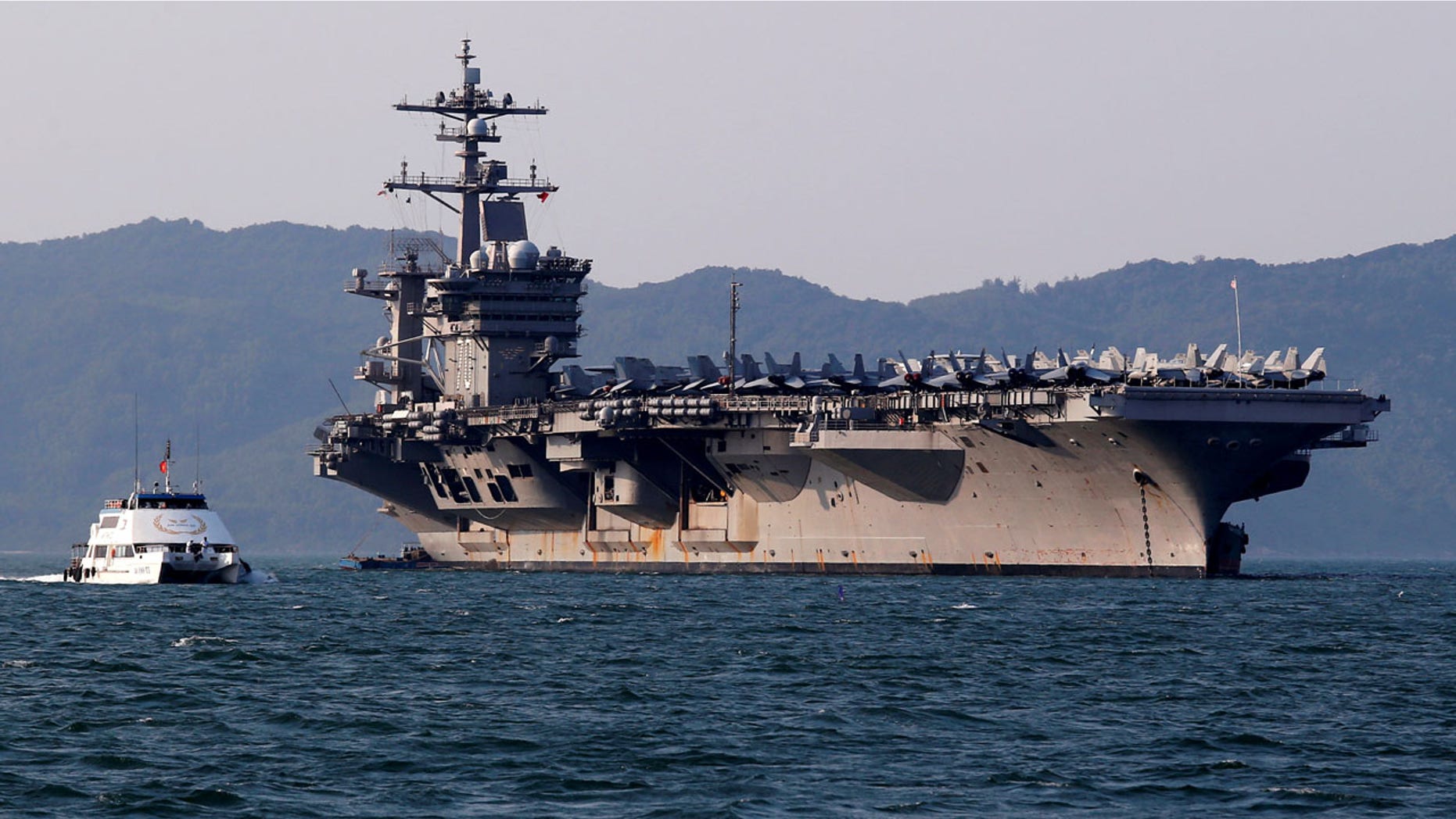 Beijing is unhappy with the first visit by a U.S. aircraft carrier to a Vietnamese port since the Vietnam War and said, in general, the U.S. only wastes money sending warships in the region, a Communist Party newspaper said Wednesday.
The Global Times said the USS Carl Vinson's visit was unlikely to alter the balance of power in the South China Sea, which China claims virtually in its entirety and has been fortifying with military structures on man-made islands.
"China's vigilance and unhappiness are inevitable, but we don't think that the USS Carl Vinson's Vietnam trip can stir up troubles in the South China Sea," the paper known for its hard-line nationalist views said in an editorial.
The visit "will not generate any special tools to pressure China," while the U.S. sending warships to the South China Sea will "only waste money," the paper said.
China's comments come after the U.S. Navy also announced it successfully landed an F-35B Lighting II on on an amphibious assault ship at an undisclosed location in the Pacific, an event the Navy touted as a new era of "up-gunned" air-sea capability, Stars and Stripes reported.
The F-35B was assigned to the 31st Marine Expeditionary Unit based in Okinawa, Japan, and will provide support to Navy-Marine Corps expeditionary operations and help strengthen alliances in the region, the Navy Times reported citing a press release.
Vietnam and China have extensive overlapping claims to islands and resources in the sea, and U.S. officials say the port call is a sign of the U.S. commitment to the region and U.S.-Vietnam ties.
Accompanied by a cruiser and a destroyer, the ship is visiting as China completes work on air bases, radar stations and other infrastructure that could prove key in a military conflict in the Paracel islands and seven artificial islands in the Spratlys in maritime territory also claimed by Vietnam.
The Associated Press contributed to this report