China police rescue 92 abducted children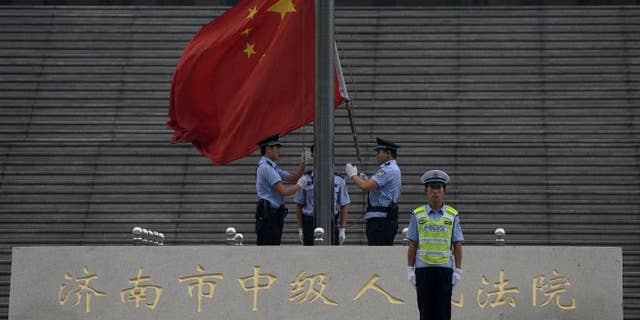 Beijing (AFP) – Police in China have rescued 92 abducted children following a series of raids against an organised kidnapping gang operating across the country, state media reported Saturday.
The children, victims of China's burgeoning child trafficking industry, were rescued alongside two women, according to a statement from the Ministry of Public Security which was quoted by state-run news agency Xinhua. More than 300 gang members were taken into custody, the report said.
The arrests come at a time of growing public outrage over gangs specialising in the kidnap and sale of children.
Police enquiries were initially sparked by a child abduction case in Henan province, central China, according to the ministry statement, and later snowballed into an investigation across 11 provincial-level regions primarily throughout China's southwest.
According to Xinhua, the investigation uncovered a gang operating with "clear divisions of work" where kidnappers would seize children in Yunnan and Sichuan provinces for deliverymen who would then drive them to other regions and into the hands of sellers.
The arrests were made on 11 September but only became public knowledge with the release of the ministry statement.
Abductions and trafficking in China have caused huge public concern, but despite regular government vows to crack down hard on the crime, incidents still emerge on a regular basis.
Trafficking of children is blamed in part on the "one-child" policy which has put a premium on baby boys, with girls sometimes sold off or abandoned.
Under the policy, aimed at controlling China's vast population of more than 1.3 billion, people who live in urban areas are generally allowed one child, while rural families can have two if the first is a girl.
Last month, multiple families in the northern province of Shaanxi came forward and accused a local doctor of persuading them to give up their children shortly after birth.
Following a blaze of publicity, a number of officials in the province were sacked while the doctor and several alleged traffickers were arrested. Some of the children were eventually returned to their families.
In another much publicised case, Chinese police rescued 89 children and arrested 355 suspects in December after breaking up a series of child trafficking rings.