China in a pickle over migration statistics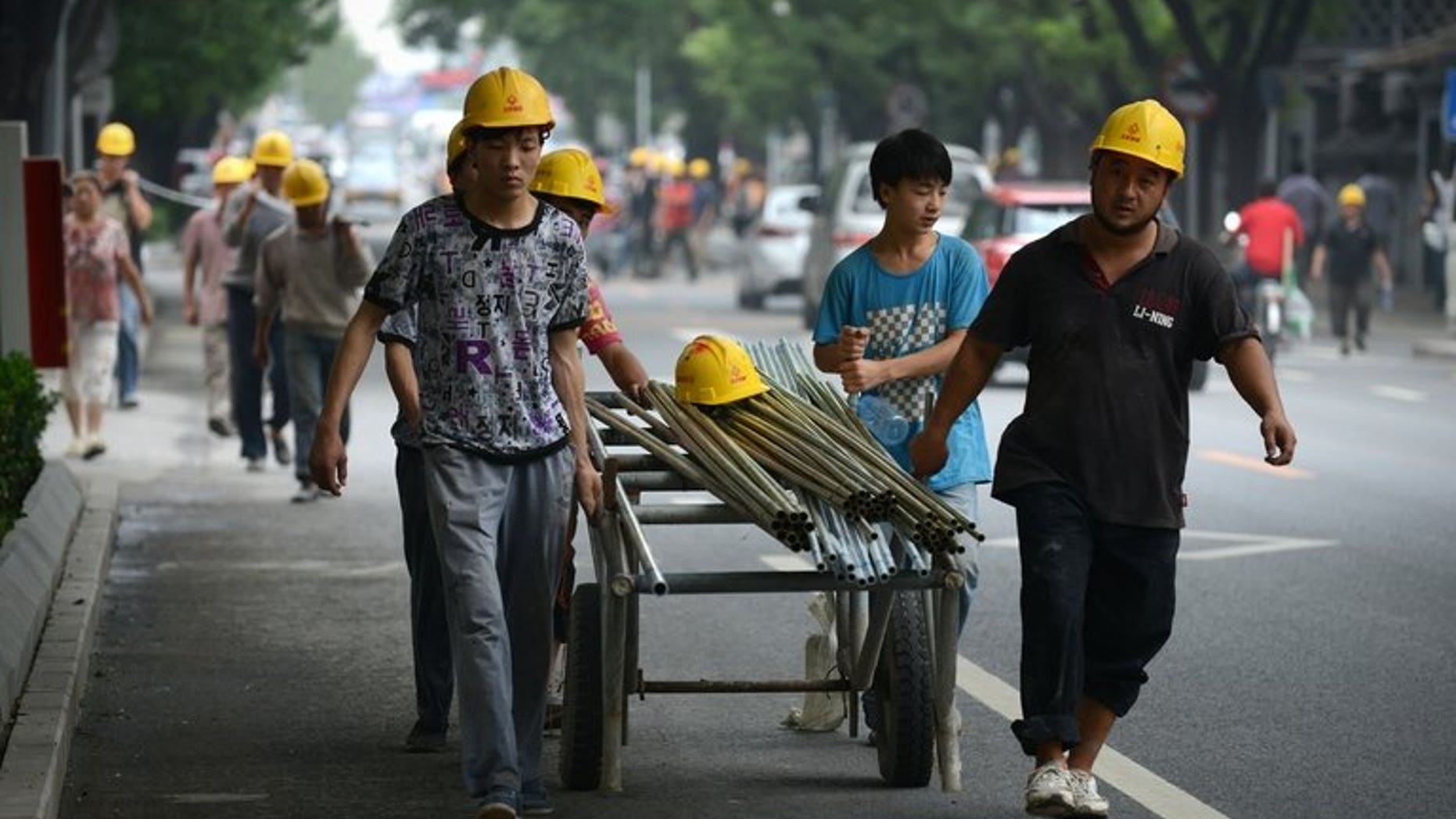 BEIJING (AFP) – Tracking the flows of China's 263 million migrant workers is a huge challenge, but officials have found the answer in packs of pickled root vegetables.
Zhacai, made from parts of a mustard plant variety, is a cheap and popular dish among Chinese migrant workers, with Fuling the biggest-selling brand in the country.
Normally demand for such low-value consumable foods is stable in a city unless there is a change in the migrant population, so the National Development and Reform Commission (NDRC), China's top economic planning agency, is using it as a substitute indicator, the Economic Observer reported last week.
The "zhacai index" measures changes in Fuling Zhacai sales by regional share and "can reflect the population flow trend", it quoted an unnamed NDRC official as saying.
The figures suggested that the migrant population had declined in the manufacturing powerhouses of the Pearl River and Yangtze deltas in recent years.
Southern China accounted for 49 percent of Fuling Zhacai sales in 2007, but only 30 percent by 2011, suggesting population outflow in the region was "very fast", said the official.
In contrast, the share of sales attributed to central China more than quadrupled between 2009 and 2012, rising from 2.6 percent to 10.6 percent, according to manufacturer Fuling Group.
The results tally with a National Bureau of Statistics survey in May which showed "a clear trend" of migrant workers returning to their home areas in the centre and west of China last year, the paper said.
Residency is a key social issue in China, where those who hold urban "hukou", or permits, have better access to benefits including healthcare and education -- often excluding migrants.
The zhacai index will contribute to how the NDRC divides the country into areas of population outflow and inflow, drafting different policies for each, the report said.