Chilean Woman Detained In Syria Accused Of Attempting Attack Against Checkpoint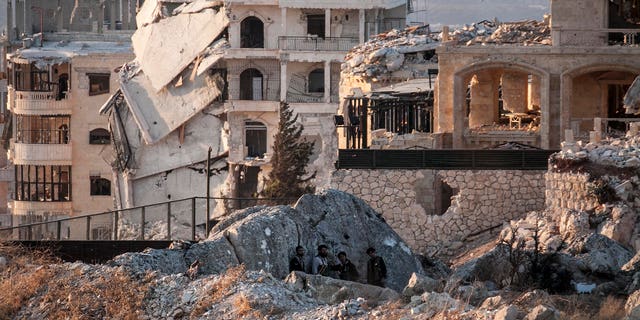 A Chilean woman was detained in Syria over the weekend, accused of attempting an attack against a government military checkpoint with her husband, according to state television reports that the Chilean Foreign Ministry has yet to confirm.
Gisela Carcamo, as she was identified, appeared on official Syrian television Sunday night with her face covered by a veil. She spoke in Spanish with an Arabic accent, responding to questions regarding her life with Tunisian husband Radwan Hamidi.
The Chilean Foreign Ministry said Tuesday that the Chilean consul in Damascus "is gathering information and, so far, no consular assistance has been requested."
According to the Syrian news agency Sana, a man was killed during the attack that Carcamo and her husband are accused of carrying out.
In the television images, the woman explains she married Hamidi in Spain and he took her to his country and then to Syria.
"At first I thought he had come here just for religious reasons, nothing more, and then I found out what was happening and I wanted to go back to my country, but he would not let me," she said, apparently distressed.
The woman's mother, Yolanda Carcamo, told the Chilean newspaper La Tercera that she only knows what the press is reporting. She added that her daughter has always been "a bit alocadita (wild) but not a bad person."
In an interview at her home in Llanquihue, 620 miles south of Santiago, she said Gisela has six children between the ages of 6 and 16, with whom she seldom communicates.
"I would like her to be deported because she got into all this not by her own will," Yolanda said. "I want her back for the kids' sake, they need a mom and I know they are suffering."
Vicente Torres, Yolanda's boyfriend, said Gisela used to telephone them until recently "but apparently her current husband would not let her call and she stopped."
This story by The Associated Press story was translated by Fox News Latino.
Follow us on twitter.com/foxnewslatino
Like us at facebook.com/foxnewslatino